CID probe on, Farashuddin report can't be disclosed
Says finance minister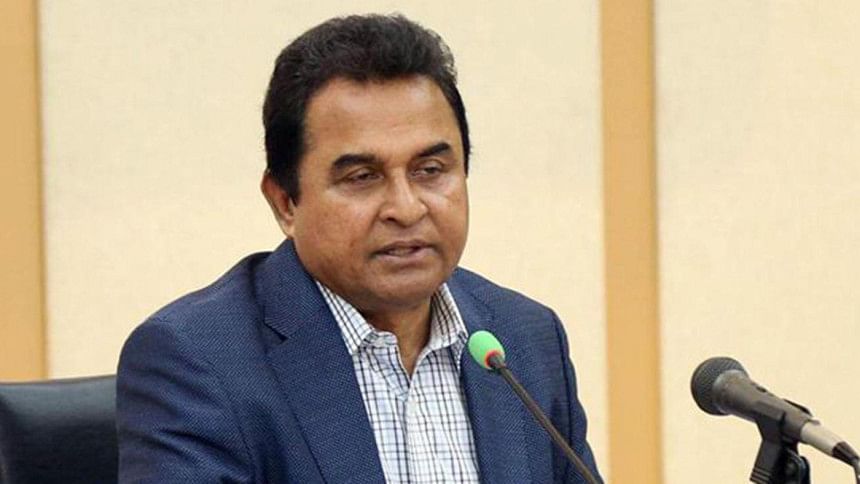 The government cannot disclose the Farashuddin-led committee's investigation report on Bangladesh Bank reserve heist so that probe by the Criminal Investigation Department is not "influenced", Finance Minister AHM Mustafa Kamal told parliament last night.
He said, "The investigation process of CID is still continuing. The report of Dr Farashuddin is yet to be disclosed so that it does not influence the CID probe."
Hackers stole $101 million from BB's account with the Federal Reserve Bank of New York by using fake orders on the SWIFT payment system in February 2016.
Later, $81 million was sent to accounts in Manila-based Rizal Commercial Bank Corporation (RCBC), from where it disappeared into the casino industry in the Philippines.
So far, Bangladesh has been able to retrieve $15 million from the Philippines. Bangladesh has also recovered $20 million sent to a bank in Sri Lanka.
On May 30 that year, former central bank governor Mohammed Farashuddin-led committee handed its full report to former finance minister AMA Muhith.
On that day, Farashuddin, head of the body that probed the $101 million cyber heist, told reporters that they found SWIFT, among others, "responsible" for the heist.
On several occasions, Muhith told journalists that the probe report would be made public.
A US law firm on behalf of Bangladesh filed a case with a US court in January this year, and the process of recovering the rest of the heist money is still going on, said Mustafa, adding that he would inform the House if any progress was made in this regard.
The minister said immediately after the reserve heist, the government took all possible measures to recover the money, identify the people and organisations involved in the cyber heist and prevent the recurrence of such incidents.
Mustafa added that an investigation committee, headed by Farashuddin, was formed as part of the measures. Besides, the CID was assigned to probe the incident further.
Mentioning that the cyber heist is an international crime, Kamal said several overseas organisations were involved in it.
Under this consideration, the US Federal Bureau of Investigation and the Philippines government started investigating the incident following Bangladesh government's request, he added.
He mentioned that the FBI had already filed a case with a US court against the hackers and a case was filed in the Philippines against those involved in anti-money laundering activities. 
Getting sufficient evidence from the FBI and Philippines, Bangladesh appointed a US law firm in June last year to file case with a US court in connection with the cyber heist, the minister added.
In March 2016, the BB lodged a case with Motijheel Police Station in this connection. The case was later referred to the CID.