$34M of stolen BB fund can still be recovered: Philippines Senate chief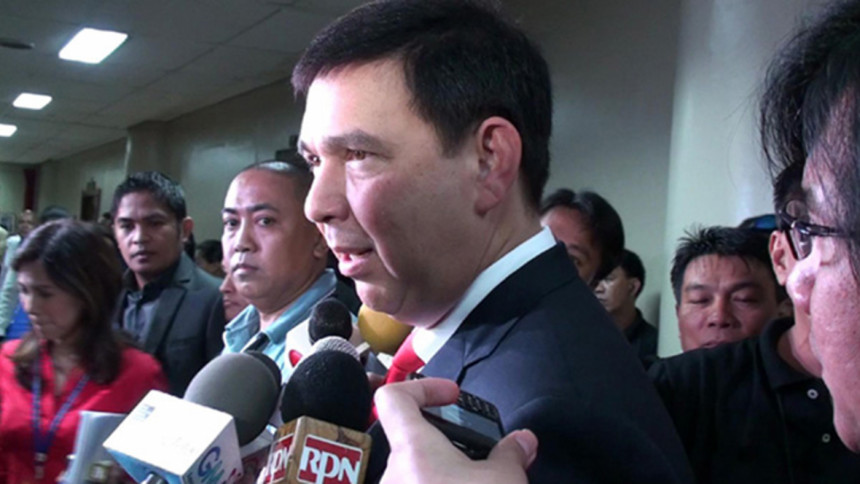 The government can recover 40 percent, or about $34 million, of the $81 million stolen by hackers from Bangladesh's central bank and laundered through the Philippine banking system, the country's Senate President Pro Tempore Ralph Recto said on Wednesday.
Interviewed over radio, Recto urged law enforcement agencies to move swiftly to recover portions of the loot still in the country following testimony on Tuesday's Senate blue ribbon committee hearing that not all of the amount was laundered successfully through the casinos.
Under questioning by Recto, casino junket operator Kim Wong admitted that only about $61 million of the $81 million entered the casinos.

Also READ: $46m flew into Manila casinos
Gao, Zhize responsible
Wong said his Beijing-based friend Shuhua Gao and Macau investor Ding Zhize were responsible for bringing in the $81 million and that Maia Santos-Deguito, a branch manager of Rizal Commercial Banking Corp. (RCBC), was involved in the scheme to facilitate its withdrawal.
By Recto's estimate, the government can recover $34 million and these included:
$17 million that Wong claimed was still with Philrem Service Corp., the remittance company that transferred the stolen money from RCBC's branch on Jupiter Street in Makati City to different accounts and individuals, but which Philrem denied.
The $10 million or P450 million that Wong's firm Eastern Hawaian Leisure Co. Ltd. received from Philrem and which Wong set aside as payment of the debt owed to him by Gao.

READ more: Filipino firm to return $2.3 lakh to BB

The $5.5 million that consists of the remaining $4.63 million of the $5 million that Wong claimed he got in the house of Philrem's Michael Bautista and the $870,000 or P40 million left from the P550 million that Wong sent to Midas casino.
The $2.362 million now with Solaire casino, which is made up of the P107.35 million it has frozen after the account of the "Ding Group" was linked to the stolen $81 million as well as P1.347 million in various denominations of cash that were confiscated from the rooms of the group.
Lead character
"What's important is that we get all this money so we can return this to Bangladesh because we know this came from the poor of this country," Recto said.
Recto said if Gao was a real person, he was a "lead character" in the heist and that "it's possible he knew the hacker."
He said that Wong and Zhize knew that the money was coming in on Feb. 4 to 5.
Wong was at the center of this scheme, Recto said, because about P3 billion went through him. Recto said Wong was also involved in the opening of the five fictitious bank accounts at RCBC.
Wong introduced Gao to Deguito in May 2015 when the bank accounts were opened and which almost a year later became the recipients of the stolen $81 million.
Recto said he was certain the US Federal Bureau of Investigation was now looking into Wong's testimony as this was an international crime.
Test case
Former Justice Secretary Leila de Lima said the money-laundering scandal should be a "test case" for Philippine law enforcement agencies.
De Lima, who is seeking a Senate seat under the Liberal Party, also said the Anti-Money Laundering Council (AMLC) should be at the forefront of the investigation of the country's biggest money-laundering case.
"This should serve as a template on how we should go about fighting transnational crimes of this kind in the future so (that) we do not end up in confusion the next time it happens," De Lima said in a statement.
Bank secrecy loopholes
"It should be clear by now that the bank heist made use of the current loopholes in our laws that relate to bank secrecy, banking operations, antimoney laundering and regulation of casino operations," she stressed. "This should serve as enough impetus for Congress to start a comprehensive revision of all laws that relate to this," she said.
De Lima said the country's bank secrecy law was a "dinosaur that no longer protects ordinary depositors, but has more often than not served as a cover" for criminal activities.
She said an amendment to the current antimoney laundering law was needed to allow the AMLC to pry into the cash transactions in casinos.
Copyright: Philippine Daily Inquirer (with a report from Marlon Ramos)/ Asia News Newswork