3rd Digital Marketing Summit on Oct 8
Bangladesh Brand Forum is going to initiate the third edition of Digital Marketing Summit on October 8 in Dhaka.
With the theme "Demystifying the Digital Marketing" this year, the day long summit will be held at Le Meridien hotel in the capital, according a release floated by the organisers this evening.
The Summit will bring together global leading industry professionals, decision-makers and think tanks under one roof to exchange and share their experiences about all the aspects of digital marketing. The keynote speakers are-- Fergus O'Hare, director of Creative Shop for APAC, Facebook; Md Mehedi Reza, product operations manager, Alibaba Group; Suresh Ramaswamy, digital lead, Grey Group Asia Pacific; Hemant Mehta, senior vice president, Media and Retail Businesses, IMRB.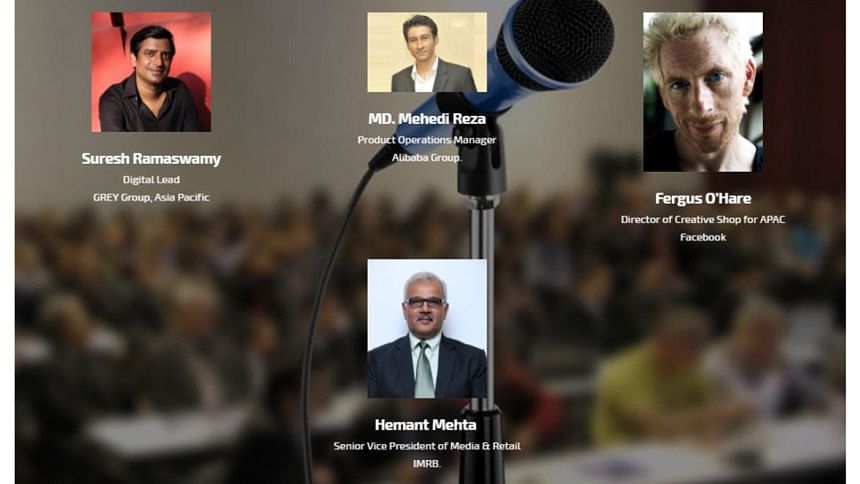 Questionnaire sessions on case studies, interactive panel discussions, and break-out sessions (with smaller groups) will be held at the summit, the release said.
Digital Marketing Summit 2016 is presented by Huawei and powered by SSD-Tech, in association with Strategic Partner The Daily Star, IT Partner Aamra, PR Partner Masthead PR and Social Media Partner WebAble.
To register for the event or to know more about it, visit http://dms2016.bbf.digital.