India should not take actions against the will of Bangladeshis: Fakhrul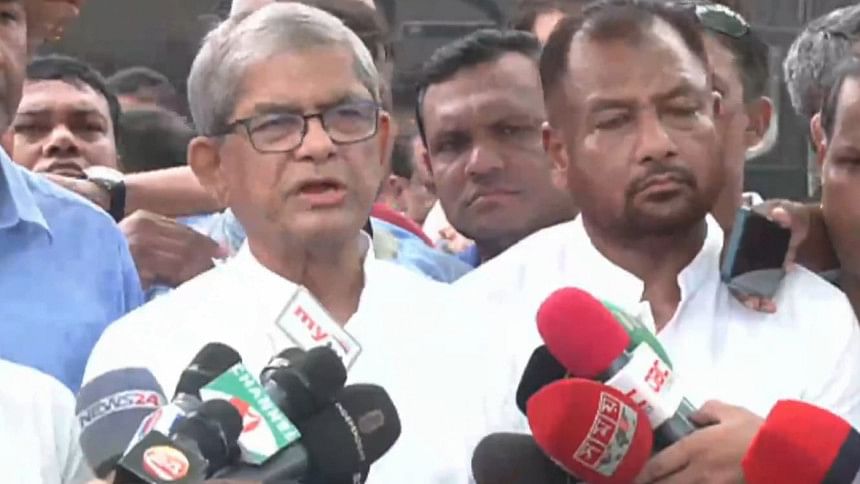 BNP Secretary General Mirza Fakhrul Islam Alamgir today said India should not interfere in Bangladeshis' efforts to achieve democracy.
"India will see what Bangladesh's people want. If they take any actions against the will of the people of Bangladesh, it would be very unfortunate," Fakhrul told reporters after paying tribute to late president Ziaur Rahman at his grave in Dhaka this morning.
He made the comments in response to a report by German media outlet Deutsche Welle that India believes radical groups could become more powerful if the Awami League government becomes weak.
"There is no chance of any radical party taking power in Bangladesh. No radical party has been able to take power in Bangladesh's 52-year history. Instead, they have become weaker over time," Fakhrul said.
He said India as a democratic nation should respect Bangladeshis' aspirations for democracy.
"India is giving its opinion about Bangladesh's internal political issues. They should reaffirm support for fair elections with participation of all parties."
Fakhrul claimed that the AL government is the "primary cause" of the ongoing crisis in Bangladesh.
The BNP leader said any actions by India which would go against the will of the Bangladeshis would not be good for regional security.