DU students demonstrate for reopening educational institutions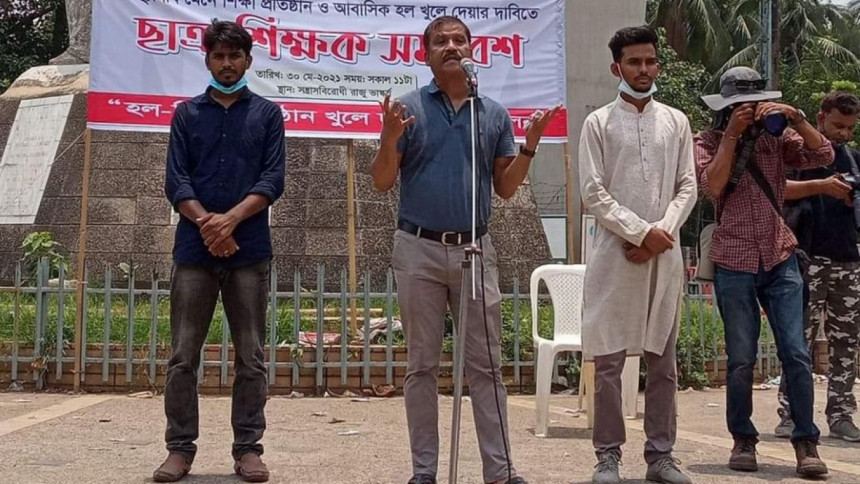 Some students of Dhaka University this morning held a protest at the base of Raju Sculpture -- demanding reopening of educational institutions and dormitories.
Eighteen teachers of different departments at the DU expressed solidarity with the students during the rally held around 11:00am.
After the rally, they brought out a procession and later announced a demonstration programme on Tuesday demanding the same. 
Prof Asif Nazrul, a teacher of law department, criticised Education Minister Dipu Moni for her comment regarding reopening educational institutions.
Meanwhile, students of seven colleges under the DU also demonstrated with the same demand at Nilkhet intersection today.
They will announce tougher programmes if their campuses do not open by June 1, our DU correspondent reports.
On Saturday, Education Minister Dipu Moni said that there is no pressure from larger section of students and guardians to reopen educational institutions.
READ MORE: 'No pressure to reopen educational institutes'