Manage deficit financing from other sources rather than banking channel: FBCCI
FBCCI to govt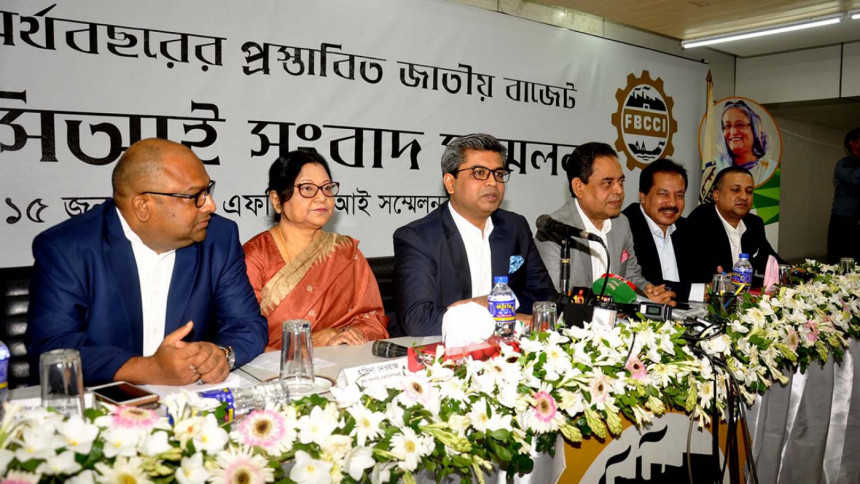 The Federation of Bangladesh Chambers of Commerce and Industry (FBCCI) today urged the government to manage fund from other sources rather than banking channel to finance the deficit financing in 2019-20 fiscal.
The government's high volume of bank borrowing will deter the cash flow in the private sector, so the government can source the fund from other sources like infrastructure funds, infrastructure bonds and other financial tools, said FBCCI President Sheikh Fazle Fahim.
"Bank borrowing by the government for budget deficit will constrain the capital flow to the private sector," Fahim said while replying queries from journalists at a post-budget press conference at the FBCCI conference room in Dhaka.
The government proposed borrowing Tk47,364crore from the banking channel to meet the deficit in the budget for fiscal 2019-20.
Apart from the VAT issue, the FBCCI president also touched upon many more issues while the apex trade body was explaining different aspects of the prosed budget.
Terming the proposal as popular and business-friendly, Fahim, the newly elected FBCCI president, said the micro, small and medium enterprises (MSMEs), those which have little income, should be kept out of the purview of Value Added Tax (VAT) so that they can grow further.
If those informal MSMEs can grow further and have strong capital base, they can be brought in the formal economy and can contribute more in the economy by employment generation and paying taxes to the government's exchequer, he said.
The application of new VAT law from the beginning of the next fiscal year may create troubles and the scope of harassment to the businessmen as none is habitual with the new law, Fahim said.
So, the authorities concerned should be careful while applying the new VAT law at the field level, he said.
Replying another query, Fahim said the introduction of the new VAT law will not create any distance between the FBCCI and National Board of Revenue (NBR), the tax administrator, as both important organisations work in engaging each other.
Fahim advocated for allowing the undisclosed money for investing in different productive sectors so that those ventures can also contribute to creating employment for the unemployed youths.
Allowing untaxed money for investment will also stop capital flights from the country, he said. So, in this way the informal economy will enter into the formal economy, he said.
Fahim appreciated the government's special attention in the areas like social safety net, infrastructure, poverty reduction, education, health and agriculture.