US reopens case against Bangabandhu killer Rashed Chowdhury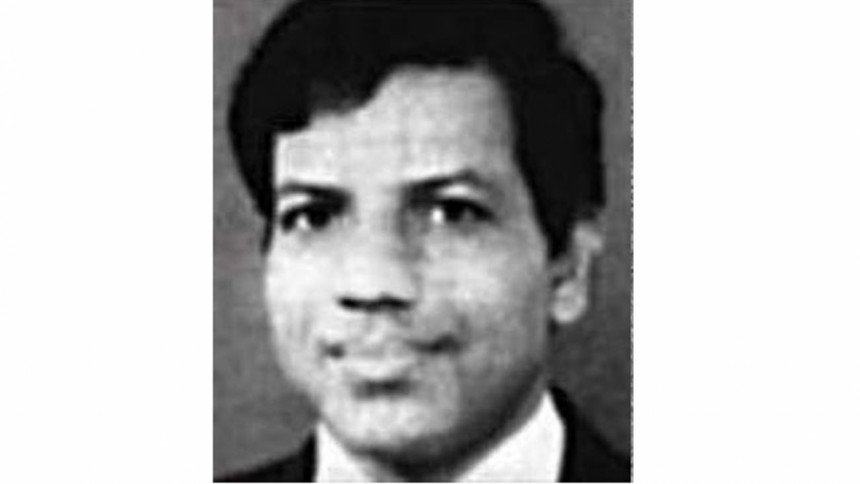 US Attorney General William Barr has reopened a sprawling case against Bangabandhu Sheikh Mujibur Rahman's fugitive killer Rashed Chowdhury, signaling that he could face deportation and death sentence, US magazine The Politico reports.
Chowdhury, a former Bangladesh Army officer, was convicted for his role in the assassination of Bangabandhu on August 15, 1975.
Bangladesh Supreme Court upheld the High Court verdict that had given death sentences to 12 killers of Bangabandhu, including Chowdhury, in 2009.
Chowdhury and his family went to the US in 1996 from Brazil on visitor visas and later got political asylum.
The Bangladesh government has been demanding that the US send back the convicted killer for many years to implement the court verdict.
The Politico, in the report titled "He thought he had asylum. Now, he could face a death sentence" on Friday said late last month, Attorney General William Barr quietly reopened the case that spans four decades and two continents.
It involves the killing of a president, a decades-old death sentence and a hard-fought battle for asylum pitting a former Bangladeshi military officer against the US Department of Homeland Security.
"For almost 15 years, the case was closed. But now, thanks to Barr, it's back. And immigration lawyers say the move sends a chilling message to people who have received asylum in the US. It signals, they argue, that even after years of successful legal battles, any protection could still be revoked out of the blue," Politico reports.
They also say the move's timing is inscrutable.   
"It's purely a favor the Trump administration is doing for Bangladesh," said Marc Van Der Hout, a lawyer for Rashed Chowdhury.
Bangladesh government has for years been open about its efforts to persuade the US to extradite Chowdhury -- whom it calls a cold-blooded assassin, it said.
"For years, the effort bore no fruit. But under the Trump administration, the government of Bangladesh has sounded optimistic notes," the report said.
Last November, Bangladesh's foreign minister said a senior US diplomat -- Alice Wells, a career official who has since left government -- asked him for documents related to Chowdhury's trial so the US could review them. In April this year, Bangladesh's foreign minister reportedly pressed the US ambassador in Dhaka, Earl Miller, on Chowdhury's case.
And, on June 17, Barr directed the Board of Immigration Appeals to send Chowdhury's case to him for review -- making clear he would reopen the matter that had been decided more than a decade earlier, Politico reports.
The document in which the attorney general made this move doesn't include Chowdhury's name. But it refers to "the matter of A-M-R-C," using his full initials. And the details of the case described in Barr's announcement match Chowdhury's.
Politico reports a spokesperson for the Bangladeshi embassy declined to comment for this story. A US Department of Justice (DOJ) spokesperson also declined to comment, noting the department does not confirm the identities of people in such proceedings.
A lawyer for Chowdhury, however, shared DOJ communications with Politico confirming that his is the case Barr reopened. Barr's move is the first step in a process that could result in Chowdhury losing asylum after more than a decade and potentially facing deportation, it says.