Rohingya Repatriation: UN insists on citizenship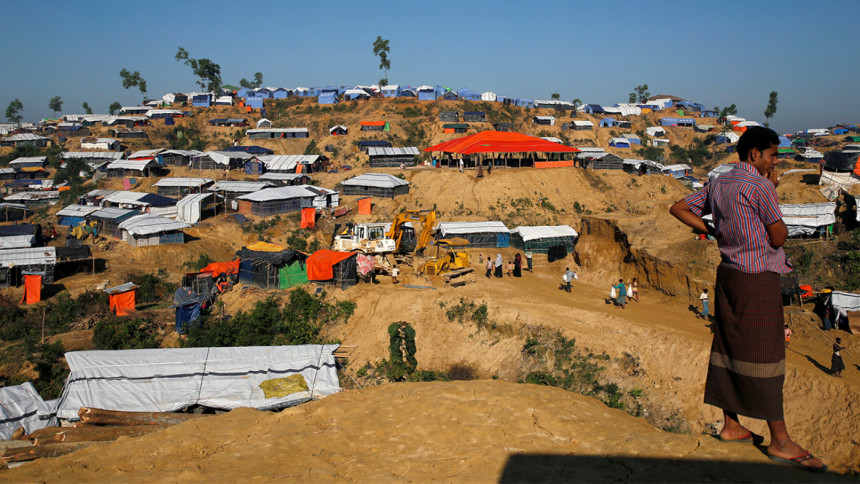 The UN secretary-general's special envoy on Myanmar has said granting citizenship to the Rohingya and ensuring accountability for the perpetrators of violence against the community could help create a conducive environment for their safe and voluntary repatriation.
"In particular, ending restrictions on freedom of movement and granting citizenship to those eligible would soon lead to an environment that would be conducive to the voluntary, safe, dignified and sustainable return of the IDPs and refugees to their place of origin or choice," said Christine Schraner Burgener.
She stressed the need for ensuring accountability, which was essential for genuine reconciliation among different communities and the authorities in Rakhine, according to a statement of the UN secretary general's office issued on Thursday following her first official visit to Myanmar from June 12-21 since her appointment in late April.
"She urged for credible fact-finding measures, and highlighted the readiness on the part of the United Nations and the international community to cooperate in this regard," the statement said.
During the visit, Burgener held meetings with State Counsellor Aung San Suu Kyi, Commander-in-Chief Senior General Min Aung Hlaing, other leading political figures, UN officials and talked to the conflict-affected communities in Rakhine, internally displaced persons (IDPs) and civil society members.
Over 700,000 Rohingyas, who have for decades been deprived of citizenship and other basic rights including education, health and freedom of movement, fled a brutal military crackdown since August last year. Earlier, over 300,000 Rohingyas fled to Bangladesh amid waves of violence.
At least 6,700 Rohingyas were killed, while Rohingya villages burned and women faced rape and other sexual tortures. The UN termed the violence ethnic cleansing that amounts to possible genocide.
Amid global pressure following the refugee crisis, Myanmar signed a bilateral deal with Bangladesh on repatriating the Rohingya, but so far no repatriation has taken place.
Rohingya say they want guarantee of citizenship, deployment of UN security force in Rakhine and return to their homes, not to the refugee camps built recently by the Myanmar authorities.
Only on June 6, Myanmar inked an agreement with the UN refugee agency and UNDP on creating a conducive environment in Rakhine for the return of the Rohingya from Bangladesh.
Burgener said she wants to serve as a bridge between the UN and Myanmar, as well as between the different stakeholders, and help formulate solutions and address the root causes of the Rohingya crisis.
Burgener, former Swiss ambassador to Germany, has planned to travel soon to Bangladesh and visit the refugee camps in Cox's Bazar.