Where is Samrat?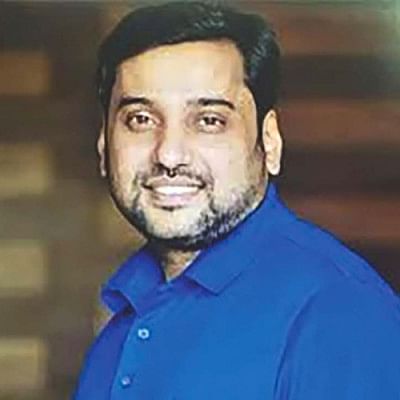 Rumours run rife on the whereabouts of Dhaka South Jubo League President Ismail Hossain Samrat, one of the alleged kingpins of "casino" business in the capital.  
Samrat had reportedly been holed up in his Kakrail office since September 18, the day Dhaka South Jubo League Organising Secretary Khaled Mahmud Bhuiyan was arrested for his links with running a gambling den at a club in Fakirerpool.
Following Khaled's arrest, law enforcement agencies also detained a number of leaders of Jubo League, Krishak League and the Awami League in the capital. But Samrat remained untouched. 
On September 22 afternoon, multiple sources, including several Jubo League leaders, told this newspaper that Samrat was staying at his office.
He was also available on his mobile phone till that afternoon.
But at night, Samrat went out of his office, and has been traceless since then, said Jubo League insiders. His mobile phone has been switched off since then.
Even the scene in front of Samrat's office changed on September 23 morning. Only a few people were seen there that morning whereas around a hundred of his supporters were guarding his office building round-the-clock the previous day.
Sources in a law enforcement agency said Samrat is now hiding in the capital and is desperately trying to flee the country.
The government on September 24 imposed a travel ban on Samrat, meaning he cannot leave the country.
Bangladesh Bank also sought details of Samrat's bank accounts.
On Tuesday, AL General Secretary Obaidul Quader said many leaders of the ruling party are now under surveillance.