'She's abducted, converted and murdered'
Says father of Chakma teen found dead 11 months later Star Report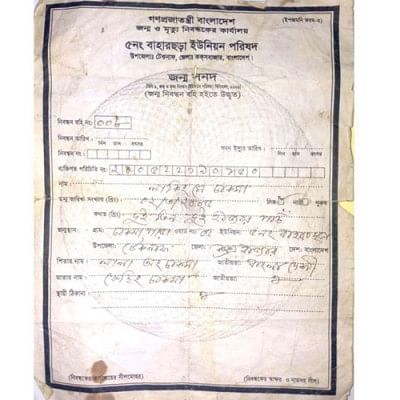 Lakingme Chakma was a student of class-VI and according to her birth certificate she was 14 years and 10 months old on January 5 when she was abducted from her home.
After 11 months and six days, police called in her father on Thursday to identify his daughter's body in Cox's Bazar hospital morgue. They, however, did not hand him over her body saying the girl was married to one of her abductors who managed a birth certificate that says she was 18.
"My daughter was abducted, converted and later murdered and now they are not giving us her body even," lamented Lala Aung Chakma of Shilkhali Chakma para in Teknaf of Cox's Bazar.
"On January 5, a few unidentified men picked up my daughter from our house. We went to Teknaf Police Station to file a case, but then OC Pradeep Kumar Das, now accused of killing Maj (retd) Sinha, didn't record our case. Following his suggestion, we filed a general diary but the police didn't take any action. Rather, they helped the abductors," said the father.
He mentioned the names of a few of the suspects but this paper could not reach them for comments. 
"As the police did not take any action, I filed a case with  Cox's Bazar Women and Children Repression Prevention Tribunal on January 17," said Lala Aung Chakma.
The case was transferred to PBI, sources said.
"I demand exemplary punishment for the killers who brutally murdered my daughter after abduction," the father said urging her body be returned.
Sheikh Monirul Gias, officer-in charge of Cox's Bazar Police Station, said, "We didn't hand the victim's body to her father as she was married. We are waiting for a decision from the court."   
Shaheen Md Abdur Rahman Chawdhury, resident medical officer of the Cox's Bazar Sadar Hospital, said they conducted the autopsy on Thursday.
"It is the responsibility of the police to handover the body to her relatives. But police is not receiving the body" he said. 
He did not say anything about the cause of the victim's death.
However, sources in the locality where the girl was kept claimed that she had been tortured and poisoned to death. 
Teknaf police refused to comment.