Music maestro Ustad Azad Rahman dies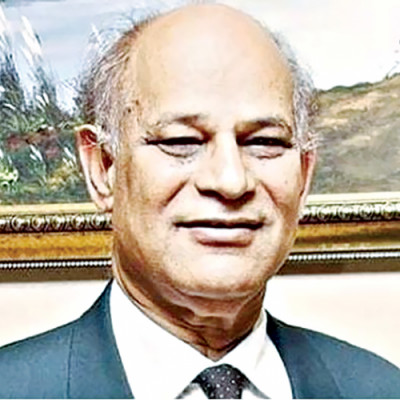 Renowned singer, composer and music director Ustad Azad Rahman passed away at a city hospital yesterday. He was 76.
He breathed his last around 4:45pm at Bangladesh Specialised Hospital. He died of a heart attack, music connoisseur Mahbub ur Rahman, also the CEO of HSBC Bangladesh, told The Daily Star.
Famed singer Khurhid Alam, who recorded several hit songs by Azad, said, "He was admitted to the hospital on May 15. He underwent a cardiac surgery at Labaid Hospital in the middle of March."
Azad was buried at his mother's grave at Azimpur graveyard last night.
He is survived by wife singer Selina Azad, and three daughters currently living in Sydney, Australia.
Azad won the National Film Awards as a singer once and as a music director twice. Bangla Academy published two volumes of his work "Bangla Khayal" in 1999.
Born in Bardhaman in 1944, he studied Indian Classical Music at the Rabindra Bharati University, Kolkata from where he received a gold medal.
Apart from being a virtuoso singer, Azad was pianist, with which he blended both the Eastern and the Western music.
He embarked on his career as a music director in the film "Miss Priyongboda" in 1962 where famous singers Hemanta Mukherjee, Sandhya Mukherjee, Pratima Bandopadhyay and Shyamal Mitra recorded songs.
After the Kolkata riots, Azad came to Dhaka and joined the then Radio Pakistan as a composer and music director. Simultaneously, he taught classical music at Chhayanaut.
Renowned Nazrul singer Sadya Afreen Mallick said, "We learnt classical music at Chhayanaut under the tutelage of Azad Rahman, who contributed a lot to music. He is a pioneer of Bangla khayal, which was supported by Channel i. He also served as the DG of Bangladesh Shilpakala Academy for two terms."
Mahbub ur Rahman said, "I am deeply saddened at the demise of the music maestro. Azad Rahman composed, sang and directed music for many famous patriotic and film songs, including 'Jonmo Amar Dhonno Holo', 'Bhalobashar Mullo Koto' and 'Monero Rang-e Rangabo'."
Singer Khurshid Alam said he recorded several hit songs -- "Bondi pakhir Moto", "O Chokhe Chokh Porechhe Jokhoni" and "Tomar Duhaat Dhore Shopoth Nilam" -- composed by Azad, who made his debut in the movie "Gopon Kotha" and sang some powerful songs like "Bagh Chena Jaay'".