Murder of Woman: Suspect killed in 'gunfight' with police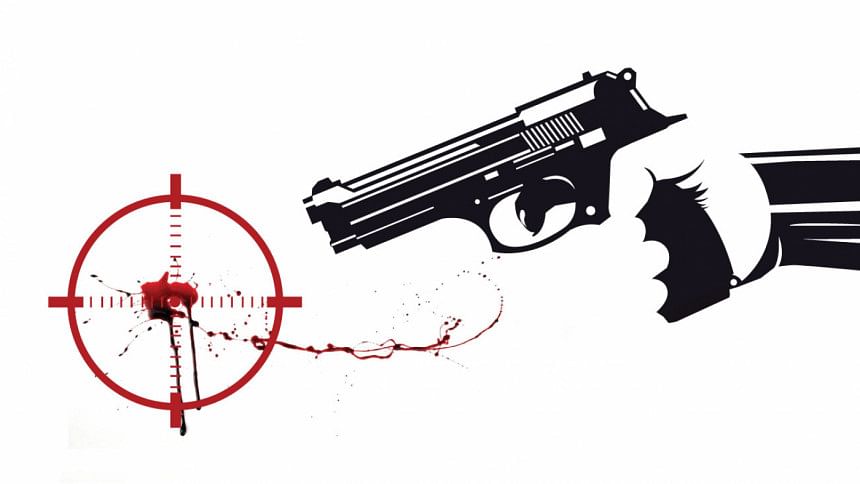 A murder suspect was killed in a "gunfight" with police in Chattogram city's Bakalia area early yesterday.
The dead -- Shah Alam, 32 -- was one of the three accused in Bubli Akhtar murder case, Additional Deputy Commissioner (South) of Chattogram Metropolitan Police Md Abdur Rauf said.
Bubli was shot dead at her home in Bakalia on Saturday night, five hours before Shah Alam was killed in the "gunfight", the police official added.
A police team, led by Nezam Uddin, officer-in-charge of Bakalia Police Station, conducted a raid in Murgir Khamar area near the Karnaphuli river Chattogram on information that Shah Alam and two other accused in the same case -- Nurul and Nabi -- were hiding there, ADC Rauf claimed.
Sensing police presence, the criminals opened fire, forcing the law enforcers to retaliate. At one point of the "gunfight" around 3:30am, Shah Alam sustained bullet injuries. Later, police took him to Chittagong Medical College Hospital (CMCH) where doctors declared him dead, Rauf added.
The law enforcers arrested Nurul and Nabi from the spot, the police official further added.
Police also claimed to have recovered a foreign made pistol and two bullets from the spot.
The Daily Star, however, could not independently verify the police claims.
Four policemen, including OC Nezam Uddin, were injured during the "gunfight". They received primary treatment at CMCH.
Bubli Akhtar murder case was filed with Bakalia Police Station yesterday.