Infected RMG Workers: 'Half tested positive after factories reopened'
Claims workers' body report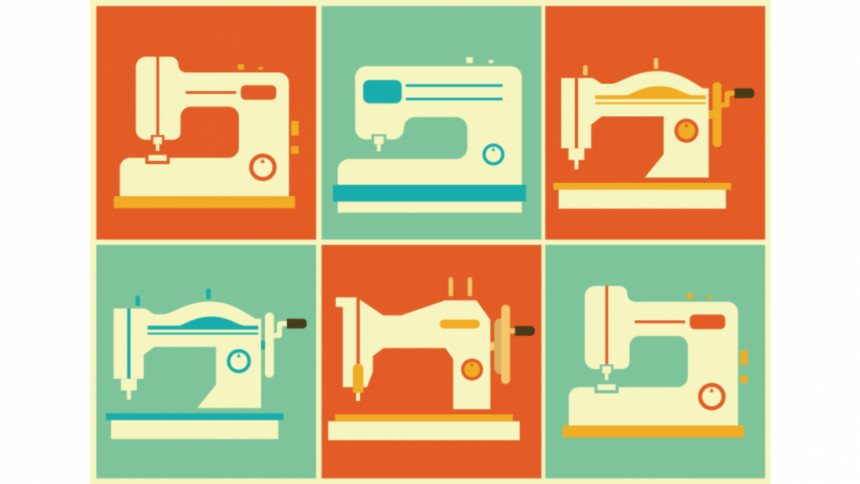 Some 96 garment workers and a staffer of a factory were found Covid-19 positive between April 9 and yesterday in the country, read a report of Bangladesh Garment Shramik Sanghati (BGSS).
Of the workers, 52 percent have been infected since the resumption of factories on April 26, and the rest 48 percent between April 9 and April 26, read the report.
Besides, 79 percent of the infected are workers of factories in Dhaka, Gazipur and Narayanganj districts, it said.
Most 26 cases have been reported in Narayanganj followed by 24 in Savar and 14 in Gazipur. Also, seven workers were infected in Ashulia, six in Dhaka, two each in Mymensingh and Chattogram, one each in Manikganj and Jashore and the rest 14 in other areas, it added.
Findings of the report "Data list of coronavirus-infected garment workers" were disclosed yesterday via a virtual press conference.
While disclosing the findings, Taslima Akhter, president of BGSS, said coronavirus outbreak at the community level and rapidly increasing number of infected garment workers suggested that the factories were resumed without due preparations.
"As a result, the workers are now exposed to a bigger risk," she said.
Taslima hoped that the report would help the government and factory owners reconsider steps regarding operations of the factories and providing safety to the workers and saving the garment sector as a whole.
The report was prepared based on news reports published in 25 media outlets including national and local dailies and online news portals.
The report read that gender identity of 76 infected workers have been reported in the media.
Of them, 53 percent was male workers and 47 percent female workers. Of the workers, 90 percent are aged between 18 and 35, and the rest above 35.
The report said 10 garment workers and one factory official have died either due to coronavirus infection or showing symptoms since April 3.
Three of the dead were coronavirus positive, it added.
According to the report, treatment condition of 46 of the workers could be known. Of them, 16 were under institutional quarantine and majority of others were in home quarantine.
So far garment workers in 24 districts found coronavirus positive. Only two infected workers have recovered, the report added.
BGSS said the findings hinted there was further chance of infection among garment workers due to factory reopening without adequate preparation.
Usually, garment workers live low-paid and small rented accommodations amid squalid condition along with other family members, it said.
This at one end raise concern over the effectiveness of their home quarantine, while there is also risk that their family members and neighbours could get infected by them, it warned.
In its proposal, BGSS called upon the government and owners to reconsider decisions regarding factory reopening amid health concern of workers and the countrymen.
It demanded quick disclosure of information regarding infected and deceased workers and disinfection of factories including those in Savar and Ashulia where workers were found infected.
It urged the authorities to ensure treatment to the infected garment workers and supply of treatment costs.
It also demanded that no worker should be fired during the shutdown and lay-off cannot be imposed. Besides, workers should be paid with 100 percent of their wages for the period of coronavirus shutdown.