Govt to launch technical edu TV
PM tells House; 5G for Teletalk in 2023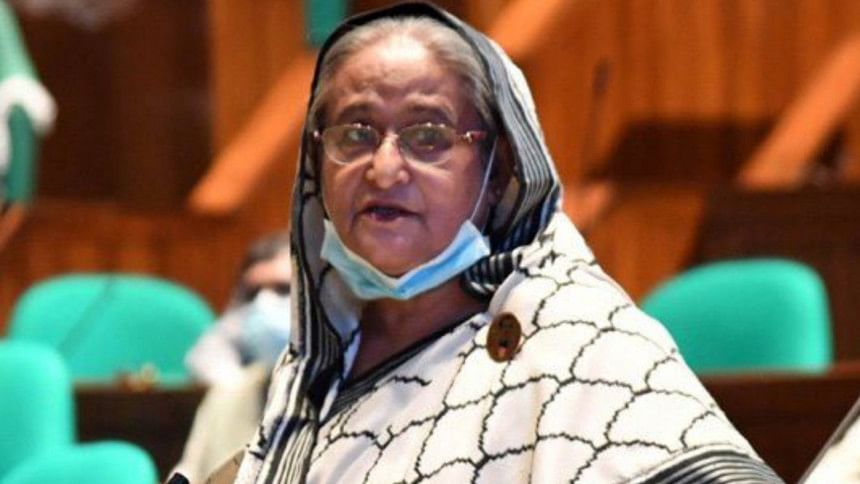 The government will set up a dedicated television channel for technical education.
Prime Minister Sheikh Hasina yesterday told parliament that an initiative has been taken to set up Karigari Shikhha Television for the technical education sector.
She also said the government is considering reopening educational institutions while observing the spread of Covid-19.
Candidates of SSC and HSC exams will get priority when in-person classes resume and steps will be taken to bring as many students as possible to classes maintaining social distance, Hasina said while answering a lawmaker's query.
The PM's answer was tabled at the beginning of the day's sitting at the House.
She said giving assignments to students and submission of the same to teachers may continue as the process has proved to be effective.
The PM's comments come against the backdrop of the education ministry and primary and mass education ministry had instructed all schools and colleges to complete their reopening preparations by February 4.
Zakir Hossain, state minister for primary and mass education, on Sunday said, "We are planning to reopen primary schools on any day of February.
"Schools may reopen on the first or second week of February with the permission of the prime minister."
The government will decide when to reopen schools after analysing the situation and consulting with the National Technical Advisory Committee on Covid-19, Education Minister Dipu Moni told parliament on Sunday.
On March 17, the government closed all schools to contain the spread of coronavirus.
The closure, which led to cancellation of exams and left academic calendars in disarray, has recently been extended to January 30.
WORK ON TELETALK'S 5G IN PROGRESS
The prime minister today said state-owned mobile phone operator Teletalk is working on network expansion, upgradation and modernisation projects to provide quality voice and mobile broadband internet services in villages and remote areas.
A new project is underway regarding modernisation of Teletalk's core transmission network, aimed at preparations for offering 5G services in rural areas and others, she said while answering a query of a lawmaker.
Sheikh Hasina said the new project for expansion of Teletalk's network at village level and modernisation for offering 5G services is expected to be implemented by September 30, 2023.