Ensure justice for Mushtaq, abolish DSA
Demand 66 writers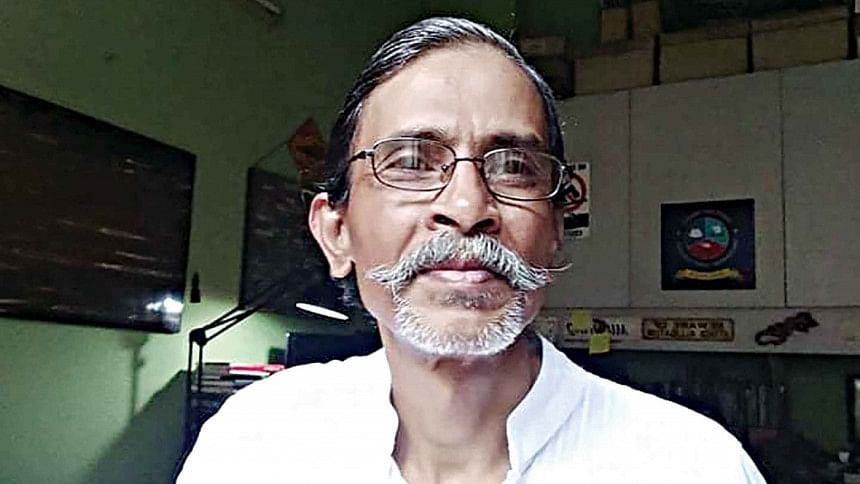 Sixty-six writers of Bangladesh have issued a statement demanding justice for writer Mushtaq Ahmed, who died in jail custody, and the abolition of the Digital Security Act (DSA).
Stating that criticising the government is a citizen's right in any civilised country, they said that this law [DSA] is contradictory to the 39th amendment of Bangladesh's constitution and the Right to Information Act.
The DSA also goes against human rights, they added.
The government has to accept responsibility for the death of Mushtaq. The persons responsible for the death have to be identified through proper investigation and punished, they demanded.
Cases against cartoonist Ahmed Kishore and others under the DSA must be withdrawn unconditionally, they added.
The DSA is an anti-people and oppressive act. That's why it must be abolished, not reformed, they further mentioned.
Unconditional release of those arrested and detained for protesting Mushtaq's death must be ensured, they said.
The 66 writers who signed the statement include Abul Kashem Fazlul Haq, Daud Haidar, Anwara Syed Huq, Jatin Sarkar, Anu Muhammad, Shamim Azad, Prof Serajul Islam Choudhury, Imtiar Shamim, Ahmed Rafiq, Kaberi Gayen, and others.