Empty-handed they returned
148 migrants return from Libya as work dries up in war-torn country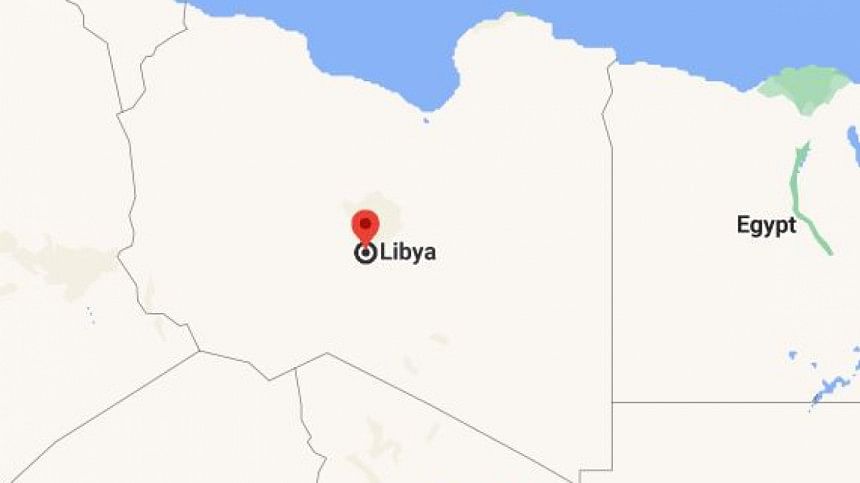 Bangladeshi migrant workers who returned home from Libya on Wednesday went through severe hardship as their livelihoods were hampered due to economic uncertainty and deterioration of law and order.
The migrants, who returned voluntarily, faced dearth of income opportunities as the North African country was torn by a bloody war.
The 148 Bangladeshis landed in Hazrat Shahjalal International Airport on a special flight Wednesday morning.
They returned with the help of International Organisation for Migration (IOM) and on their return, the migrants were given different support they needed, including food from Prabashi Kalyan Desk set up at the airport by the expatriates' welfare ministry, and Brac Migration Programme.
On Thursday, The Daily Star talked to three of the returnees who shared stories of their sufferings in Libya.
Masud Mollah, 43, from Narsingdi, said the value of Libyan currency declined.
He said after entering Libya in April, 2019, he could work only six months and the rest of the time he was unemployed.
Masud said his monthly income was barely Tk 15,000, which was not sufficient to support his wife and three children back home after meeting his own expenses.
Besides, the law-and-order situation was deteriorating there, he added.
Masud said he reached Libya spending about Tk 3.5 lakh via a middleman who demanded Tk 4 lakh. The middleman had told him that he would be able to go to Europe from Libya.
"But I did not accept that offer. It could bring in more danger," he added.
He said before leaving Bangladesh, he had been running a travel bag shop in Narsingdi and he had sufficient income.
According to an AFP report, Libya has Africa's largest proven oil reserves and only seven million people, but a decade of bloody conflict has left its economy shattered and a large chunk of its population in poverty.
The dinar, the currency of the country, crashed and prices of goods surged, power outages and fuel shortages were common, and even clean water was rare in a country that was once among the continent's richest.
Another migrant Shahidul Islam, 42, from Bogura, said he spent about Tk 4.6 lakh to go to Libya in 2014. He had been working as a mechanic in Benghazi for several years.
Shahidul said although his employer was good, shortages of materials forced him to close the workshop frequently, sometimes for a month.
He said as there were no alternative income opportunities for him, he had to think about returning home.
The returnee added that the streets were full of muggers and thugs.
He alleged that he was mugged recently while coming out of his accommodation along with a companion. The muggers took away his money and the passport of his companion.
A father of two, Shahidul said he came back home almost empty-handed and he is now planning a livelihood to do something in the country for a living.
Preferring not to be named, another returnee said he entered Libya in May 2019 with aim to go to Italy via crossing the Mediterranean sea. However, he changed his mind thinking of the danger a few days before his boat was to leave.
"Out of fear, I fled from a camp in Misrata," the migrant said, adding that it happened about eight to nine months after entering Libya.
After fleeing the camp, he managed a job there with the help of fellow Bangladeshis, he added.
The migrant said he reached Libya via Dubai and Egypt along with a group of Bangladeshis. But he had a "contract" with his broker who promised to send him to Italy for Tk 5.5 lakh.