Buriganga Boat Capsize: Four more bodies recovered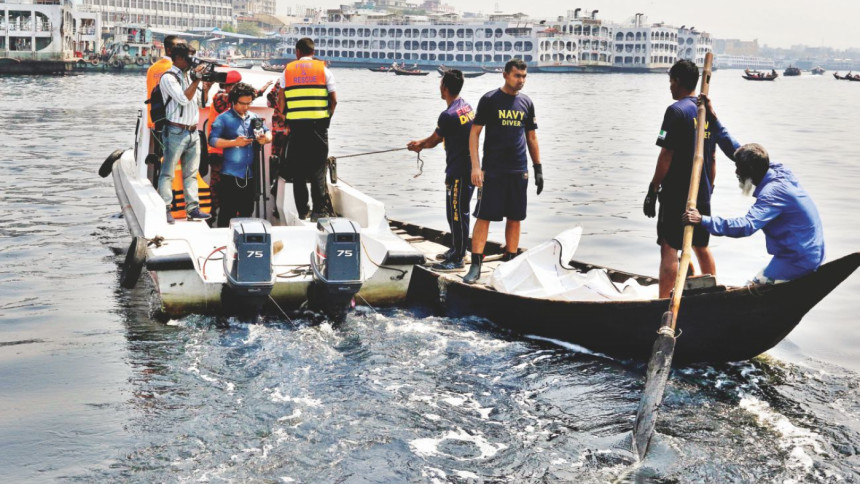 With bandage all over his legs, the only survivor Shahjalal has been going through a traumatic situation at a city hospital after losing six of his family members in a boat capsize in the Buriganga river on Thursday.
A tailor by profession, Shahjalal, 30, who managed to swim ashore with multiple fractures on both of his legs after being hit by a propeller of a launch, is now receiving treatment at the National Institute of Traumatology and Orthopedic Rehabilitation.
Surrounded by his relatives trying to console him, he could sense what had had happened to his family members.
"Please don't bury them without showing me their bodies …I want to see them," a disconsolate Shahjalal was imploring his relatives again and again.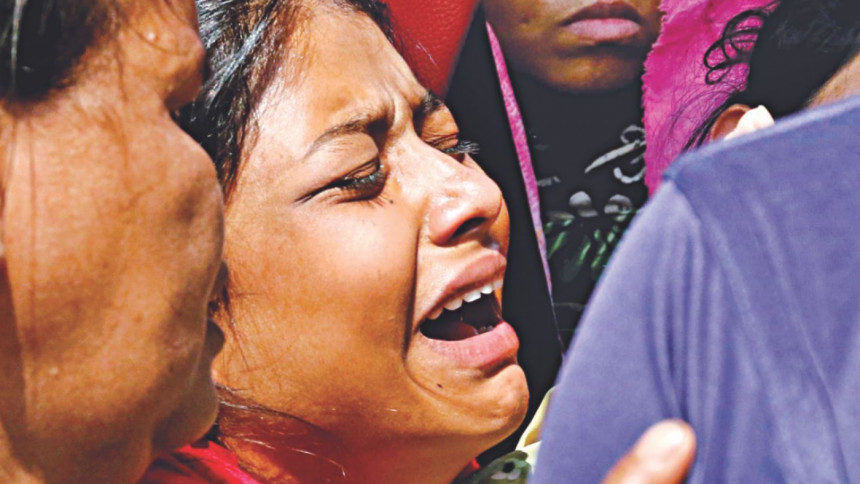 Meanwhile, four more bodies were recovered yesterday, raising the death toll to five.
Shahjalal's wife Shahida alias Rashida, was still missing.
The bodies of Shahjalal's daughter Meem, 8, her sister Mahi, 6, her uncle Delwar, 35, and her 6-month-old cousin Zunair were recovered in a drive conducted between 7:30am and 12:30pm, Kamrul Islam, duty officer of Fire Service and Civil Defence headquarters, told The Daily Star.
The bodies were floating in the river near Swari Ghat, he said.
Shahjalal's nephew Badshah termed the incident as a murder and said they would file a case soon, seeking justice.
The family members were going to the Sadarghat Launch Terminal from Kamrangirchar by a boat before it was hit by a launch, which suddenly moved backwards before being anchored at the terminal.
Earlier on Friday, the body of Jamshida Begum, 30, was recovered. Firefighters are continuing their search operation for the last missing person Shahida, the fire service officials said.
Shah Jaman, officer-in-charge of South Keraniganj Police Station, said no case was lodged in this connection till the filing of this report at 8:00pm yesterday.
"We will investigate whether it was an accident or there was a fault from any side," the OC said.