Hindu priest killed
Police, locals suspect radical link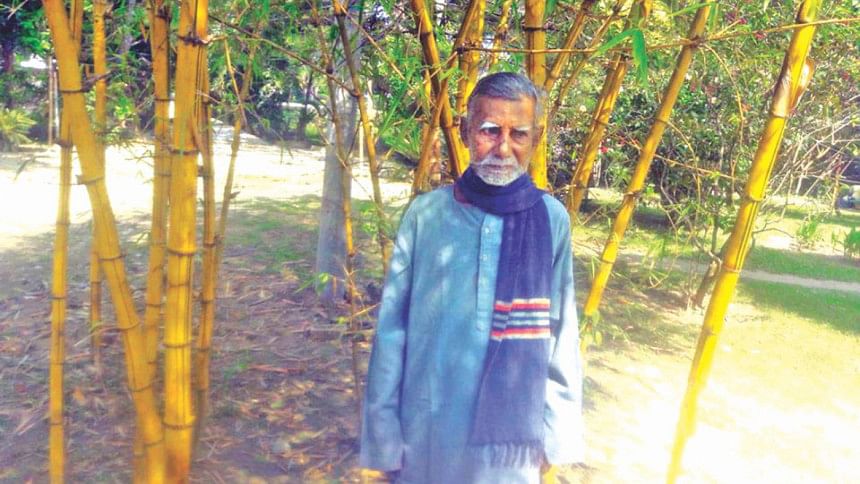 A Hindu priest was strangled inside his room and his nephew's house was looted at Jaleshwar village in Chatmohar upazila yesterday.
Police and locals believe it was a planned murder.
The victim, Haradhan Bhattacharya alias Haru Sannasi, 70, was a herbal medicine practitioner and a philanthropist.
Pinak Bhattacharya, the victim's nephew, said he along with his wife and children left the house around 9:00am. He learned over phone that his uncle was killed around 10:30am.
Both Pinak and his wife Agomony Chakrabarty were at Chatmohar Upazila Women's College where they are teachers and their children were in school.
"The killers entered my house and killed my uncle and looted gold ornaments, cash and valuables worth about Tk 10/12 lakh," Pinak told The Daily Star.
It was a planned murder as the killers must have known there was nobody else in the house, he added.
Md Ahsan Habib, officer-in-charge of Chatmohar police, said they had recovered the body around 10:30am. The victim was strangled and his hands and legs were tied and he had been gagged, the OC added.
"During primary investigation it appeared this was a planned murder and looting the house was also planned to divert our focus," the OC said.
Locals said Haradhan was single and lived a saintly life in the village. He used to stay with his nephew, daughter-in-law and two grandchildren but spend most of his time in a temple.
Arshad Ali, a neighbour, said Haradhan offered his morning puja like the other days and went to the microcredit cooperative office with him to pay a loan instalment. He was killed soon after his return that raised many questions, he added.
Shefali Khatun, another neighbour, said an apparently young girl clad in a burqa was seen running from the house. Shefali added she wanted to stop her and ask questions, but she slipped away.
"The presence of an unidentified girl in the village raised our suspicion," Shefali said, adding that the victim was a polite man who had no enemy.