13-yr-old girl gang-raped in Rajshahi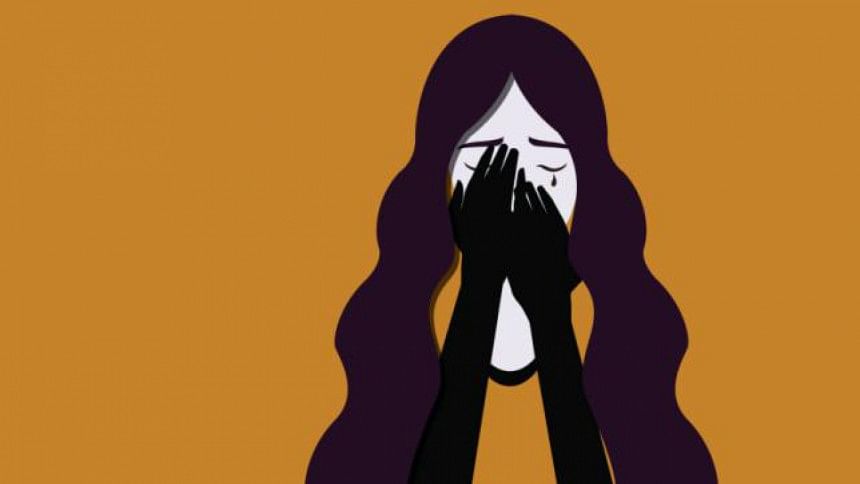 Five men allegedly gangraped a 13-year-old orphan in Rajshahi city's Seroil Colony area on Sunday.
Police arrested three of the alleged rapists, but two went into hiding.
The arrestees are: Zafar, 30, Sagar Das, 26, and Rony, 23. They hail from the colony area and work at different shops, said Humayun Kabir, officer-in-charge of Chandrima Police Station.
The girl underwent medical tests at the forensic department of Rajshahi Medical College yesterday and was admitted to the One-Stop Crisis Centre.
The victim had been living at a slum near Jamalpur Railway Station since the death of her parents, said police quoting the girl.
She wanted to visit her relative in Rangpur but ended up in Rajshahi Railway Station on Saturday night after boarding the wrong train.
When she was wandering on the platform with her brother in her lap, the five allegedly told her that staying at the station would be difficult for her and asked her to go with them to a shelter, police said.
They all had dinner at a city restaurant where Zafar was an employee.
The five then took her to Zafar's house after midnight. They confined her brother to a room and raped her in another.
The rapists threatened her and her brother with life and hit her with a bottle before raping her, said police sources.
Three of them raped her again in the morning.
Police rescued her from the house on Sunday afternoon when some of Zafar's co-workers informed them of the matter.
The three arrestees have confessed to the crime to police.