Tazreen Fashion's tragedy remembered
BotTala stages 'Jatugreeho' in Ashulia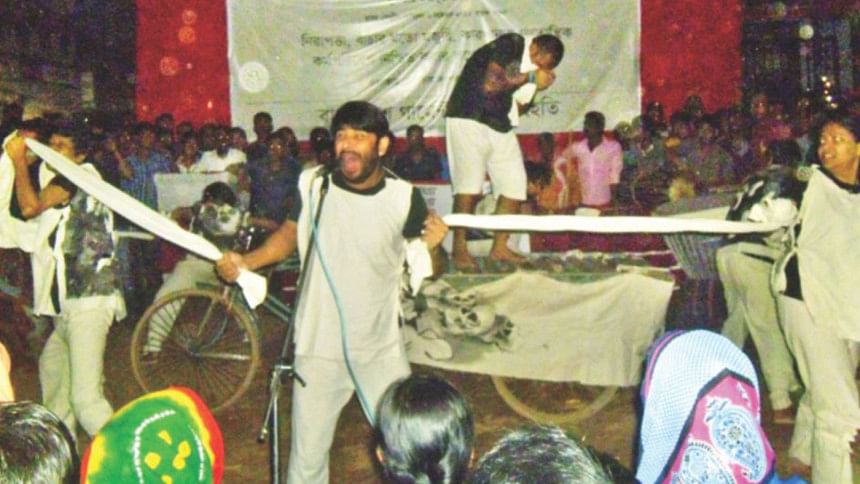 Theatre troupe BotTala staged "Jatugreeho", a street play at Zamgora in Ashulia, on the outskirts of the capital on Friday as a mark of protest against Tazreen Fashions Ltd, a readymade garment factory at Ashulia where a fire claimed the lives of over 1,000 workers on November 24, 2012.
The artists captured the everyday struggles of garment workers in the play.
Bangladesh Garment Workers' Solidarity Ashulia unit organised a workers rally at Ashulia ahead of their first national convention on November 6. The drama was staged after the gathering.