Shakespeare's Globe Theatre coming to Dhaka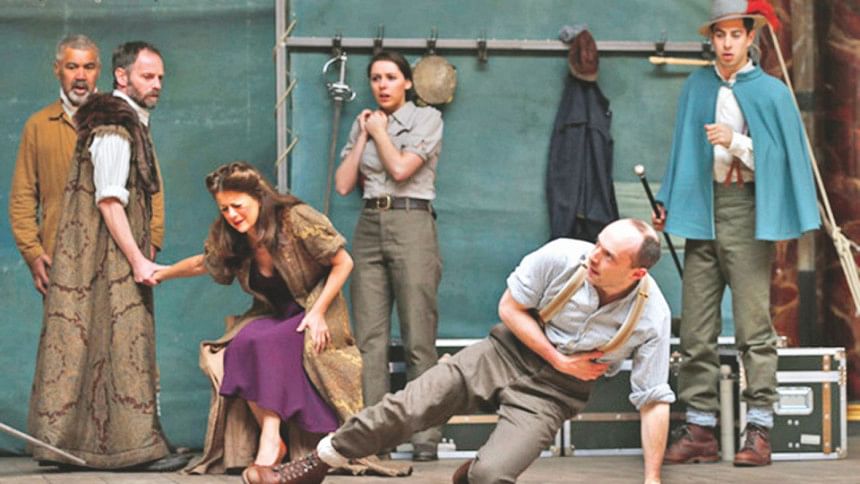 In celebration of William Shakespeare's 450th birth anniversary, William Shakespeare's Globe Theatre will stage its much-acclaimed production "Hamlet" in Dhaka. 
The London-based theatre, which happens to be Shakespeare's own company, will stage the play as part of its world tour. 
The company will travel to Bangladesh on an invitation from Dhaka Theatre, a leading Bangladeshi theatre troupe.   
Bangladesh Shilpakala Academy, International Theatre Institute, Bangladesh (ITI) and the Ministry of Cultural Affairs are assisting in the brining the play to Dhaka.  
The production "Hamlet" is a young, fresh version of Shakespeare's classic tragedy of deferred revenge that teases out its latent streak of humour, and celebrates the exuberance and invention of its language. Just twelve actors perform over two dozen parts on a stripped-down wooden stage in a comparatively brisk two hours and forty minutes.
It is the same Globe On Tour production that toured the UK, Europe and the United States in 2011 and 2012.
The play has been jointly directed by Dominic Dromgoole, Bill Buckhurst and Jonathan Fensom, while the music has been done by Bill Barclay.
The play will be staged at the National Theatre Hall of BSA on July 15 at 7:30pm.