The legacy of Salman Shah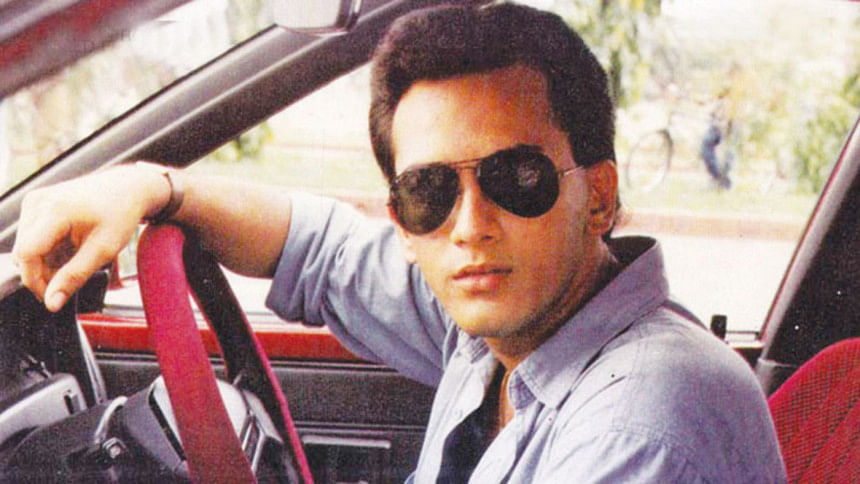 Salman Shah is the name that is relevant till date in the film industry. Had he been alive, the fraternity would likely be in a stronger position today. His unanticipated death on September 6, 1996, did not just disrupt his family, but also broke the hearts of millions of his fans. Even though a lot of conspiracy theories surfaced after he passed away, the recent PBI report confirmed that his death was, indeed a case of suicide. However, today, we shall look back at the legacy of the trailblazer known as Salman Shah.
The iconic actor made his debut alongside Moushumi in Keyamat Theke Keyamat, at the age of 22. The Sohanur Rahman Sohan directorial was a huge hit in 1993. The duo was featured in only three subsequent movies -- Ontore Ontore and Sneho in the year 1994, and Den Mohor in 1995. Later, Shabnur and Salman made one of the most recognisable pairs in the history of the Bangladeshi film industry, with films like Tumi Amar (1994), Shopner Thikana (1995), Tomake Chai (1996), Shopner Prithibi (1996), Jibon Shongshar (1996) and Anondo Asru (1997). The pair starred in a total of 14 films.
Other than Moushumi and Shabnur, Salman Shah also worked with Shabnaz, Lima, Shilpi, Brishti and Shama.  His other biggest hits include Den Morhor (1995), Mayer Odhikar (1996), and Shotter Mrittu Nei (1996).
Even after so many years, Salman Shah is still a big name. He made a huge impact in the short time that he was in the industry. Shotter Mrittu Nei was Salman's last completed film, released a week after he passed away. On the other hand, Jibon Shongshar and Mayer Odhikar, were mostly complete.
Buker Bhetor Agun, Shopner Nayok, Shudhu Tumi, Prem Piyashi, and Anondo Asru were the movies that the actor could not complete. However, all of the films were released. Ferdous replaced Salman Shah  in Buker Bhitor Agun, while Amin Khan replaced him in Shopner Nayok. These films were also hits, due to the craze surrounding Salman Shah, even after his death.
Salman Shah was supposed to make his singing debut in his unfinished movie Rinshodh. However, the song was recorded and later used in that film renamed as Ali Keno Golam. The film featured Amit Hassan and Shahnaz in the lead roles. He had also acted in telefictions Pathor Shomoy and Etikotha in 1993, Doyel (1994), Sob Pakhi Ghore Fere and Noyon in 1995.
Salman Shah, an iconic talent of the Bangladesh film industry, still lives in the hearts of his fans and co-stars.