"Hip Hop is life to me" – ABD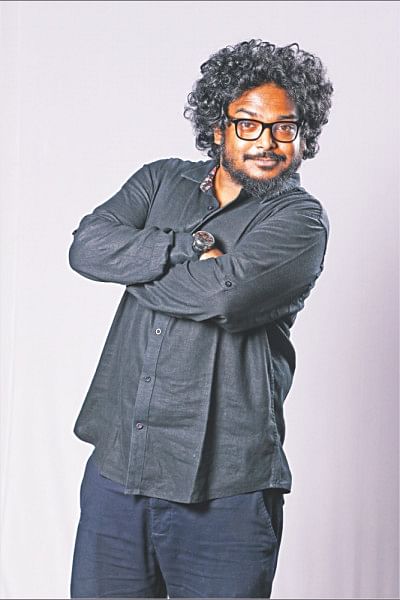 Since his teenage days, Mohammed Abdullah, also known as ABD, developed an interest in music. He even played bass in a band at one point in time. Even though rap music always fascinated him, little did he know that he would be a rapper one day, until he came across the song Notorious Thug by The Notorious B I G, featuring Bone Thugs-N-Harmony. He later formed a band called Sworn Sins, and performed rap music at small events. Like many other artistes in Bangladesh, Linkin Park, too, had a great influence on the rapper.
His venture into Hip Hop helped him discover artistes like Immortal Technique, Demigodz, Apathy and later, KRS-One, Nas, Rakim and Big Daddy Kane, among others, which brought him closer to the roots of the culture.
"As a great portion of Hip Hop deals with struggle, at one point I realised that as a Bangladeshi, if I write about my struggle, that will help me connect better to the aspect," expressed ABD. "I put my pen to paper, and today, Hip Hop is life to me."
While studying at a university in Canada during 2006, where he graduated as valedictorian later, he performed in his first Hip Hop show. With his first ever performance on stage being a great success, many more followed. In 2010, he had the opportunity to open for GZA from Wu-Tang Clan, one of the pioneers in rap. By the same year, ABD released his first rap album, All Be Doomed, consisting of songs about oppression, genocide, dirty politics, uneven distribution of wealth and much more.
In 2012, ABD returned to Bangladesh and continued to rap, while also working in other sectors. He went on to be regularly featured in a popular show on Radio Foorti, titled, Hip Hop Saturdays, where he discussed the history of the culture, and also played iconic songs that glorified the genre of rap. "Adit heard me on the show, and reached out through another rapper, Towfique," informed ABD. "After that, we all collaborated for the track, 52."
ABD penned the song Rage Against People's Ethics (RAPE) in 2015.The song expressed his viewpoints on the shameful sexual harassment that took place at TSC during the Boishakhi celebrations, along with the general mistreatment of women.
He went on to work in communications in Fatman Films, and later, as Head of Communications at Gaan Bangla. He also participated as an artiste in the renowned musical show, Wind of Change. He has also produced a number of jingles. The artiste also served as a judge in two different Hip Hop- based talent shows.
Every now and then, ABD collaborates with talented artistes, mostly underground, regardless of their fame. He also has immense respect for the up and coming rappers. "I am optimistic about Hip Hop in Bangladesh. We have luminous rappers, beat-boxers and break-dancers who are immensely dedicated," said ABD. "Artistes like Nizam Rabby, O E Z, Beast Buzz, Shuffle, RafTeknix, Critical, V X L, Berzerk, Manam, and T Z, among many others, are truly a beacon of hope."
Apart from work and music, ABD is involved intensively with charity. A true connoisseur of Hip Hop culture, he stays mostly outside the limelight, but at the same time, does everything within his reach to nurture his craft.