"He was a truly humble man" - Hanif Sanket on Andrew Kishore
Hanif Sanket remembers eminent singer Andrew Kishore as a humble person, who never acted like the superstar that he was. 
Andrew Kishore was one of my closest friends. Kishore, Humayun Faridee, Anwar Hossain Bulu and I would regularly meet up, and I have great memories of those days. His death is a huge, personal loss for me. 
Kishore and I toured several countries together for professional reasons. He never acted like the superstar that he was - He was a truly humble and simple man, with a kind heart.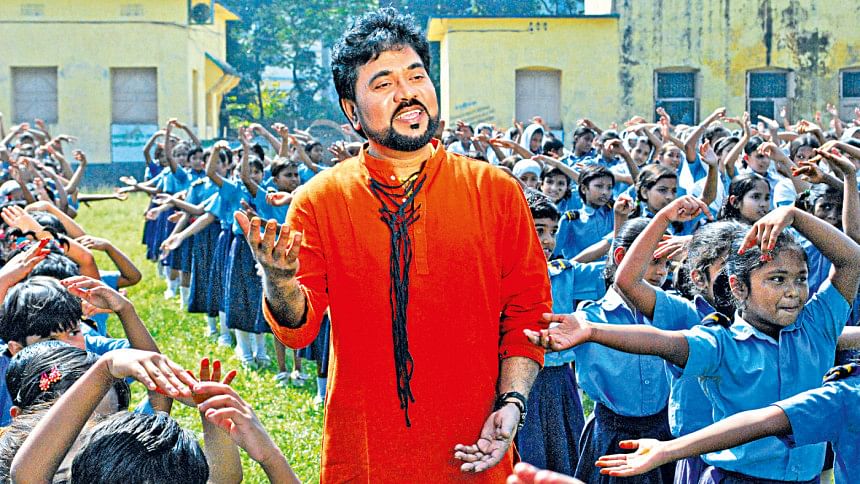 Introducing him on the small screen through BTV's Ityadi was an immense artistic responsibility for me. Poddo Patar Pani Noy was the first song he recorded for Ityadi, and his career's last song, Bangladesher Akashey Jei Uthlo Phute Chander Hashi was featured on the penultimate iteration of Eid Ityadi. 
He called me from Singapore in June. He said, "Dosto, I am ready to fly. Pray that I don't have to suffer much." 
I truly believed that he will be with us a while longer. As I reflect on what Andrew's friendship means to me, I realise that the loss of some people is so painful that it cannot be explained in words or in writing. Rest in peace, my friend!