Chobi Mela Shunno
Go Back to Roots: An exhibition of life in the hill tracts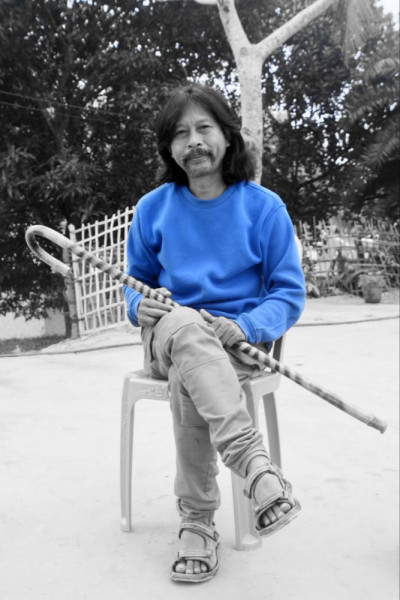 "Go Back To Roots'', a solo project by artist Joydeb Roaja, is currently on exhibit in "Chobi Mela Shunno'' at DrikPath Bhobon, Panthapath. It features 10 artworks, along with a video, and attempts to highlight the cultural identities of indigenous communities in the hill tracts of Chattogram.
Joydeb has been working with art for the past two decades, and all his works revolve around the themes of life in the hill tracts. His artworks displayed at the exhibition reflect the plight of indigenous communities, who have to withstand cultural destruction. "Through my work, I want to voice my opinions regarding the development of our region while also showcasing our culture in the truest form," he shared. Apart from working as an independent artist, he is involved with Porapara, an alternative art space.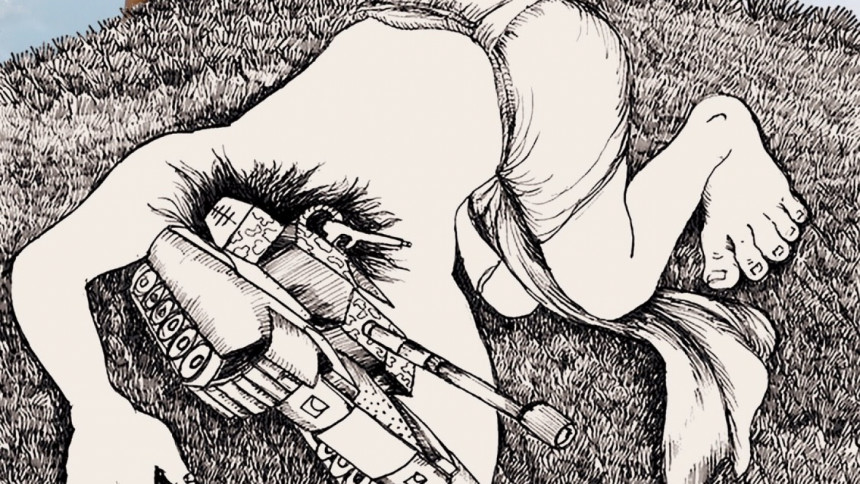 After completing his master's in painting from Chittagong University, he has been actively involved with performance art. "I was introduced to this form of contemporary art by eminent artist Mahbubur Rahman, who came to Chattogram for a performance," he said. Back when he was busy brushing his skills, performance art was not even recognised as an art form. Joydeb was often termed as a 'lunatic' for his performances. "In order to fund my passion, I began developing a parallel career as a painter," he added. Most of his paintings depict the various stages of performance art, as he attempts to transform his ideas into sketches.
Participating in Chobi Mela is a dream come true for him. He had heard about the festival in stories and watched artists talk about their work on television. "This is the first time that I had the privilege of visiting the festival and I loved the artistic atmosphere," he said. The lively interactions between curators and artists and art lovers flocking around his work empowered him.
"I see a positive shift but I also see the space for improvement in the art community," Joydeb asserted. "There are local artists hidden in every corner of the country and we need structural reforms to promote their talent."
While talking about his future plans, he shared that he intends to start working with acrylic colours. Although the theme of his works will remain the same, he will  try to add more vibrancy to his paintings.  "Go Back to Roots" will be open to visitors till February 21, from 11 am to 8 pm.