Ata Mojlish's 'Truce - Juddhobiroti' underway at Dwip Gallery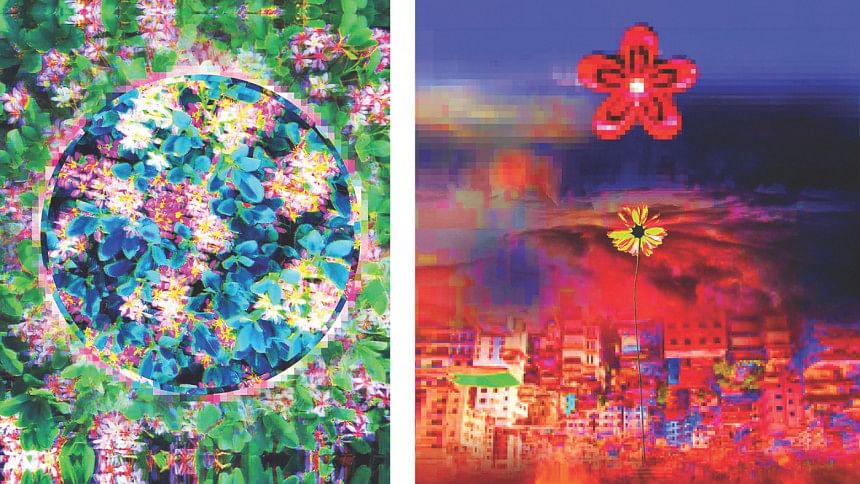 Truce – Juddhobiroti, an exhibition by Ata Mojlish, opened at Dwip Gallery on January 25 and will conclude on February 1. It is curated by Kazi Tahsin Agaz Apurbo.
Ata Mojlish is an animator residing in Austin, Texas. His father passed away when he was a sixth grader.  From that loss to migrating to the United States, Ata has been struggling with depression for a long time. The exhibition features curated images that portray the artist's pain, angst and melancholy.
One room in the exhibition is filled with wall writings of Ata's thoughts, written with ink that is only visible under a torch light. The room has three television screens, where loud music and different images are shown repetitively. It is a representation of chaos, despair and pain. The mirrors in the exhibition are filled with random scribbles, filled with artist's frustrated thoughts. Ata's depression comes from a disappointment in the world's capitalist mentality and growing commercialisation.