Aly Zaker no more
Ekushey Padak-winning stage and TV actor, director Aly Zaker has passed away.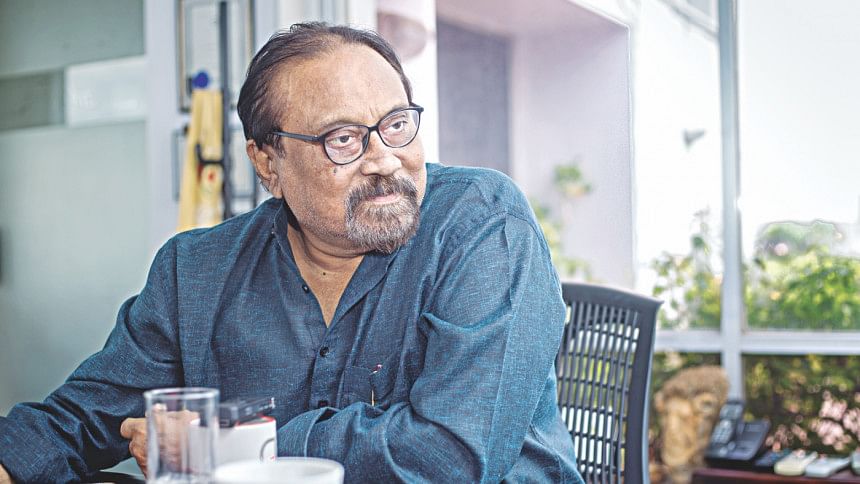 Ekushey Padak-winning stage and TV actor, director Aly Zaker has passed away.
Aly Zaker passed away at Dhaka's United Hospital at 6:45am. He was being treated for Covid-19.
Earlier, on November 17, he was admitted to Bangladesh Specialized Hospital due to cardiac issues.
He was battling cancer for the last four years.
"We are grateful to everyone who kept him in their prayers," wrote his son Iresh Zaker on Facebook. "His namaz-e-janaza will be held after Asr prayers today at the Banani Graveyard Mosque," he added.
Aly Zaker was born on November 6, 1944 in Chattogram to Muhammad Taher and Rezia Taher.
He was the third among four siblings, and spent his early childhood in Kushtia and Madaripur. His father was a high-ranking government official who transferred every few years.
He studied at Notre Dame College and graduated from the University of Dhaka.
During the Liberation War, Aly Zaker trained at Sector 8 under Major General Manzoor, but Alamgir Kabir asked him to urgently join them at Shadhin Bangla Betar Kendra. He travelled to the front many times after to do interviews and was an important part of Shadhin Bangla's English broadcasts.
In 1972, Aly Zaker joined Aranyak Natya Dal. His first stage appearance was in the troupe's rendition of the Munier Chowdhury play "Kabor".
Later, he joined Nagorik Natya Sampradaya, where his most memorable work -- "Dewan Gazir Kissa", "Nurul Din-er Shara Jibon", renditions of "Macbeth" and "Galileo", among many others -- came.
He directed plays like "Baki Itihash", "Bidogdho Romonikul", "Toilo Sankat", "Ei Nishiddho Polli Te" and "Ocholayoton", among others.
On television, he is known for classics like "Aaj Robibar" and "Bohubrihi".
He married eminent theatre personality Sara Zaker in 1975 and they have a son Iresh Zaker and daughter Sriya Sharbojoya.
He was one of the trustees in the Liberation War Museum in Dhaka.
He was the Chairman of Asiatic 3Sixty.
Aly Zaker was the recipient of Ekushey Padak, Bangladesh Shilpakala Academy Award, Bangabandhu Award, Munier Chowdhury Award, Naren Biswas Award, among other accolades.