New Hendrix album to come out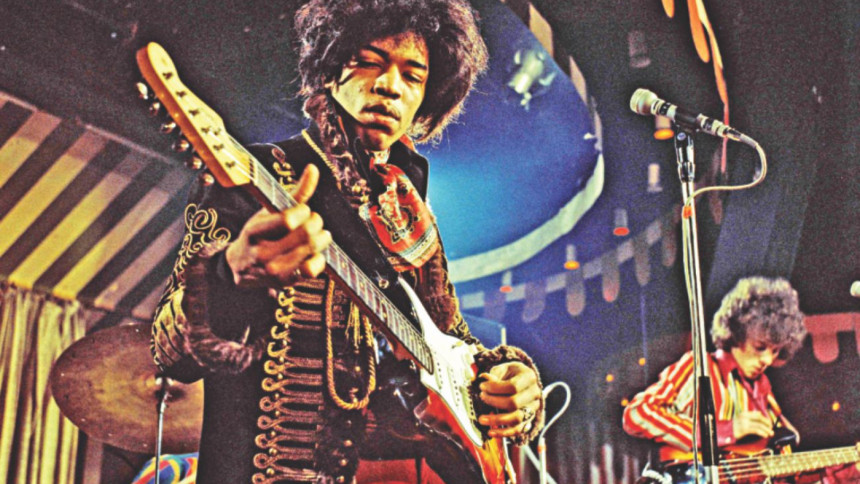 Sony Legacy Recordings is set to release a new posthumous Jimi Hendrix album called "Both Sides of the Sky" on March 9 next year. The 13-track LP consists of songs recorded between 1968 to 1970, including 10 previously unheard recordings like a 1969 cover of Joni Mitchell's "Woodstock". It features guest collaborations with Stephen Stills, Lonnie Youngblood, Jonny Winter, and Billy Cox and Buddy Miles from Hendrix's Band of Gypsys lineup.
"Both Sides of the Sky" is the final installment in a trilogy series of unissued archival Hendrix recordings—it follows "People, Hell and Angels" (2013) and "Valleys of Neptune" (2010).
The record was co-produced by Hendrix's frequent engineer Eddie Kramer, John McDermott, and his sister Janie Hendrix.
Described by The Rock and Roll Hall of Fame as "arguably the greatest instrumentalist in the history of rock music", James Marshall "Jimi" Hendrix lived to be 27 years old and had a mainstream career spanning only four years, but is widely regarded as one of the most influential electric guitarists in the history of popular music, and one of the most celebrated musicians of the 20th century.
Source: Pitchfork