Khurshid Alam accomplishes 50 years in playback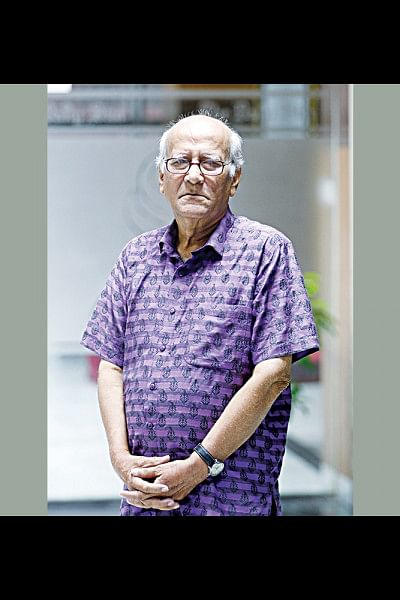 Born in 1946, Khurshid Alam is one of the most prominent artistes to have ever graced the Bangladeshi music industry. His melodious prowess began to win the hearts of the masses from the early sixties.
"First of all, I want to thank the Almighty for blessing me as an artiste," mentioned Khurshid Alam. "I would also like to express my gratitude towards all those who were involved and made an impact on my journey – all those in the industry, and all my devoted fans. I wish to give my very best, till my last breath."
To celebrate Khurshid Alam's musical milestone, Channel i organised a TV show titled, Samoyiki which will be hosted by renowned journalist, Abdur Rahman, and is scheduled to air today at 6:25 pm. In the programme, Khurshid Alam will share many memorable moments from his musical career.
He made his debut as a playback singer on August 1, 1969, in the film Agontuk, with the song, Bondi Pakhir Moto. Azad Rahman was the music director, while Dr Sajedur Rahman penned the lyrics. Ever since, Khurshid Alam has been entertaining music aficionados with his songs. He has voiced over 500 songs, mostly for films, throughout his illustrious career and is optimistic to continue honing his craft. Chupi Chupi Bolo Keu Jeney Jabe, Chumki Choleche Eka Pothe and Jodi Bou Shajo Go, are amongst some of the evergreen classics voiced by the eminent artiste.