Morgan Freeman's grandchild 'murdered'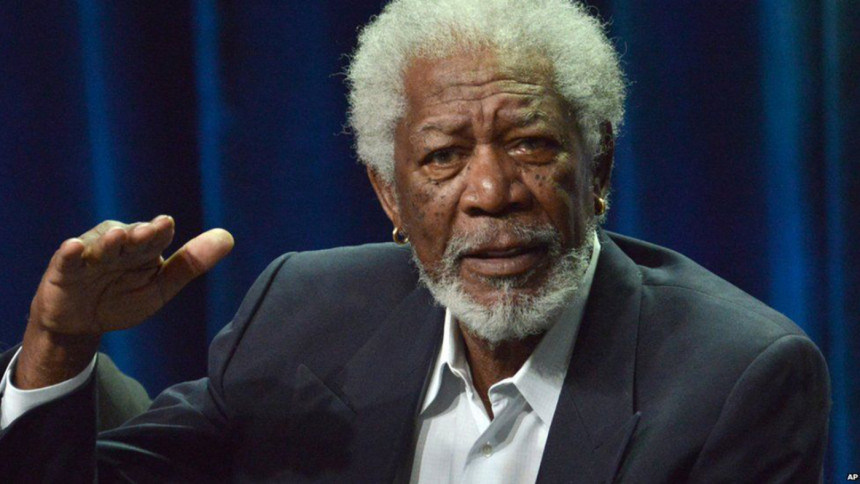 The step-granddaughter of actor Morgan Freeman has been stabbed to death near her New York home.
E'Dena Hines was found with multiple chest wounds outside her apartment on West 162nd Street in the early hours of Sunday morning.
The 33-year-old was taken away by ambulance, but pronounced dead at Harlem Hospital.
Lamar Davenport, 30, of New York City, was charged with second-degree murder on Monday.
Police say he was in a relationship with Hines and was taken into custody at the scene. He has also had a psychological evaluation at a hospital.
The New York Post quotes sources within law enforcement agencies and witnesses who say that he stabbed Hines in an "exorcism".
One witness says Davenport shouted: "Get out, devils! I cast you out, devils! In the name of Jesus Christ, I cast you out!"
Hines was the granddaughter of Freeman's first wife - Jeanette Adair Bradshaw. Freeman and Bradshaw divorced in 1979. Freeman always referred to her as his granddaughter, according to the Oscar-winner's publicist.
The Shawshank Redemption star issued a statement saying: "The world will never know her artistry and talent, and how much she had to offer. Her star will continue to shine bright in our hearts, thoughts and prayers. May she rest in peace."
Hines had trained as an actor and worked with young people.
"I want to acknowledge the tremendous outpouring of love and support my family has received regarding the tragic and senseless passing of my granddaughter. Thank you from the bottom of my heart," he wrote on Facebook.
In 2009, a US tabloid newspaper claimed that Freeman and Hines were to marry.
The Hollywood star publically attacked the rumour as "defamatory fabrications from the tabloid media designed to sell papers".
Hines also spoke out saying that "these stories about me and my grandfather are not only untrue, they are also very hurtful to me and my family".