Silvers screen to the parliament: Suborna Mustafa's golden time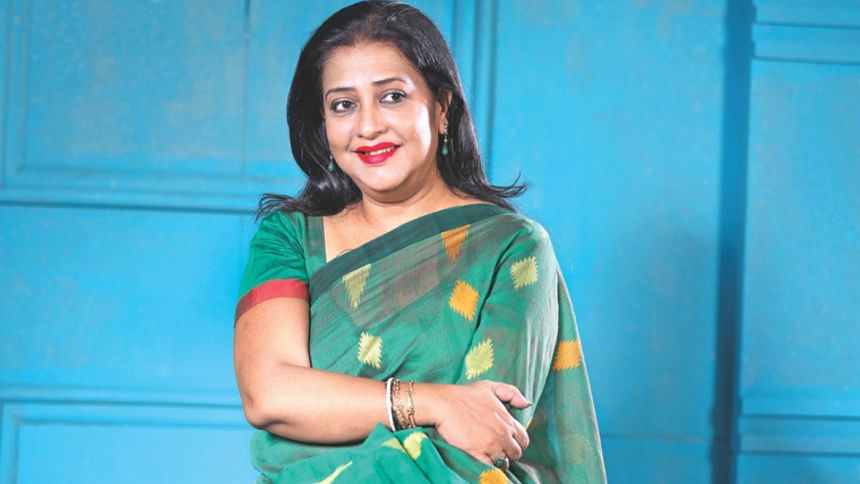 The beloved actor of the 80s, Suborna Mustafa, has excelled in every field she has stepped into. The actor was recently nominated for the prestigious Ekushey Padak in the performing arts category, for her remarkable contribution to television, theatre and cinema. Now, she is going to serve the country as a politician. Recently, Mustafa was nominated as a candidate for Awami League in the reserved seats for women. In an interview with The Daily Star, Suborna Mustafa talks about her many achievements.  
How do you feel about being nominated for the Ekushey Padak and also being a candidate in parliament?
It feels surreal! I am extremely passionate about acting, and being recognised for the Ekushey Padak is an enormous honour for me. I am also excited to be an official member of the  parliament and hope to serve the nation as well as I can. I am grateful for the love I have received from everyone.
From being an accomplished actor to serving the country as a politician – how do you see the transition?
I believe, everyone, regardless of their profession, has the responsibility of serving their own country. Even as an actor, I tried to be a responsible citizen. Now that I will have more responsibilities, I hope to contribute to the great work done by our government.
How are you spending your time after receiving these two huge accolades back to back?
I have been replying to the good wishes from all around the country, and I am going to the party office as I speak, for some work. I will also visit the Bangabandhu Memorial Museum at Dhanmondi 32 soon, because that is where everything began. I will pay homage to the Father of the Nation, for whom we are standing here as a sovereign state.