Fame is a blessing in life: Faria Shahrin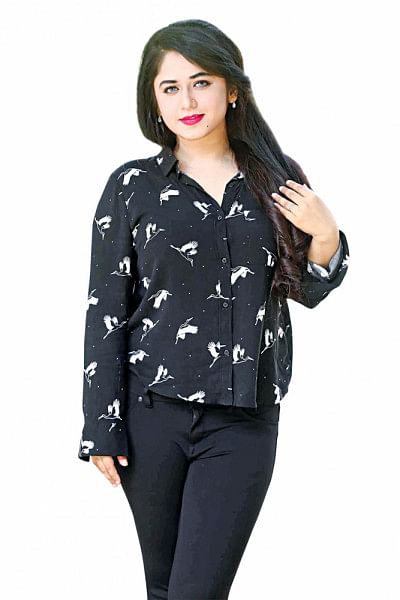 Prominent actress and model Faria Shahrin started out in showbiz with Lux Channel i Superstar, before making her way in the field of television. She also starred in the film, "Aakash Koto Dure Naame". We caught up with the multi-faceted artiste to learn more about her work.
What can you tell us about your upcoming projects?
I have been out of the limelight for a while, but as of now, I am busy with several projects, including a one-hour tele-fiction with Chanchal Chowdhury. I have also recently worked with director Rakesh Basu on a tele-fiction titled "Hit Man".
How would you describe Chanchal Chowdhury as a co-star?
Working with an actor of his stature has been an honour. As a co-star, he is immensely helpful and co-operative; he makes everyone feel very comfortable on the sets. There is not an ounce of arrogance in him.
What kind of tele-fictions are you usually drawn to?
Although I am offered love stories the most, I do not wish to work on them right now. I want to play roles that people will remember me by. I would love to work on stories that are a little out-of-the-box, especially in the thriller genre. I want to play characters, for which there will be scope to showcase my acting range. Bangladeshi artistes are doing quite well on web platforms now. I would love to work on projects for OTT platforms.
As an experienced actress and model, how do you perceive fame?
I perceive fame as a blessing in my life, as not everyone has the good luck of earning fame. I enjoy every aspect of being famous.
Translated by Shababa Iqbal