NATIONAL FILM DAY
"THIS DAY IS OURS" - FARUK
April 3 marks a special occasion on the calendar for the film fraternity in Bangladesh, as it is observed as the National Film Day.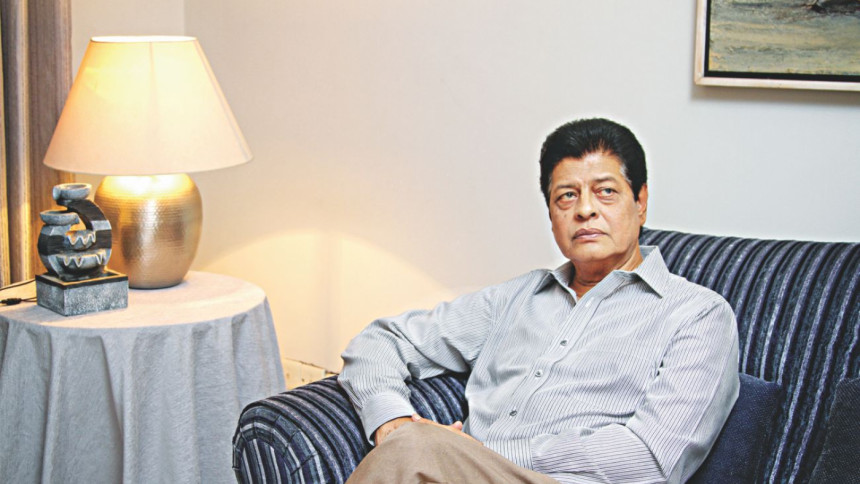 On April 3, 1957, Bangabandhu Sheikh Mujibur Rahman, the erstwhile Minister of Industries and Commerce of East Pakistan, introduced the East Pakistan Film Development Corporation Bill at the Constituent Assembly. To mark that day, April 3 is observed every year as National Film Day in Bangladesh since 2012.
In a recent conversation with The Daily Star, veteran actor Faruk shared his views on the occasion, and more.
How do you personally view this day?
Faruk: I have a lot of love and respect for the occasion, as it is important to all of us in the industry. This day is ours.
Who do you recall the most on National Film Day?
Faruk: It would be the Father of our Nation, Bangabandhu Sheikh Mujibur Rahman. In 1957 he enabled the bill that instated the BFDC. It goes to show how much he wanted a luminary future for the Bangladesh film industry and its actors.
What is on your agenda of the day?
Faruk: We plan to carry forth the day with splendour; invitations have been sent to all artistes in the country, and we look forward to a large, and fun gathering. BFDC has its own plans on the occasion too.
And lastly, what are your visions for the film industry in Bangladesh?
Faruk: Films are why we stand here today, and I have many dreams for its future. That being said, I never look back and see what has been missing. We have lost many great actors, but there will always be amazing potential to carry the legacy forward with new artistes.