Marvel Comics Legend Stan Lee passes away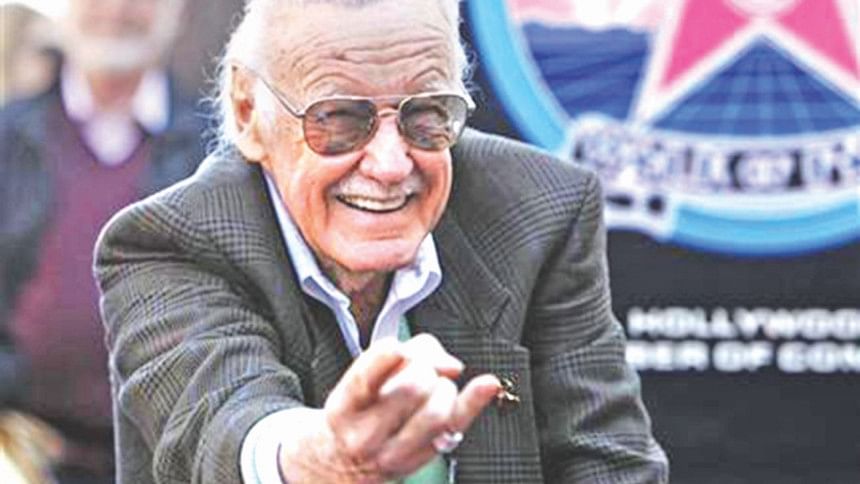 Stan Lee, the charismatic Marvel Comics leader who helped usher in a new era of superhero storytelling – and saw his creations become a giant influence in the movie business – passed away at the age of 95.
The visionary behind Marvel Comics lived a life as incredible as the characters he created. Spider-Man debuted in the comic book universe in 1962, and became Lee's most successful creation. Years later in 2002, the first Spider-Man film was released and became a blockbuster hit. He also imagined the Hulk, Doctor Strange, the Fantastic Four, Daredevil, Black Panter, the X-Men, Ant-Man, Iron-Man and Thor – who were flawed people with extraordinary powers.
Born as Stanley Martin Lieber, the native New Yorker had humble beginnings, but his love for comic books took him much further than he had ever dreamed. On his own and through his work with frequent artist-writer collaborators Jack Kirby, Steve Ditko and others, Lee catapulted Marvel from a small venture into the world's most well-known publisher of comic books and, later, a multimedia giant.
He also earned a star in the Hollywood Walk of Fame. As Lee's creations became larger than life on the silver screen, he also kept up an enthusiastic pace making  appearances at events like Comic Con in San Diego. He also reportedly completed shooting for his cameo in the fourth Avengers film, which is set to release in May 2019. 
Though his life seemed charmed, it was not without adversity. In his 80s, Lee was involved in various lawsuits against Marvel and Disney over the span of several years. In September 2012, he had a surgery for a pacemaker and joked that he was trying to become more like his Iron-Man character, Tony Stark.
The Stan Lee Foundation, a non-profit initiative that seeks to provide access to literacy, education and the arts throughout the USA, was also a passion project for Lee, who seemed to believed that with great power, comes great responsibility. He will be remembered as a legendary innovator with an uncanny ability to capture the imagination.