Red Notice
A lacklustre heist story with Hollywood's A-listers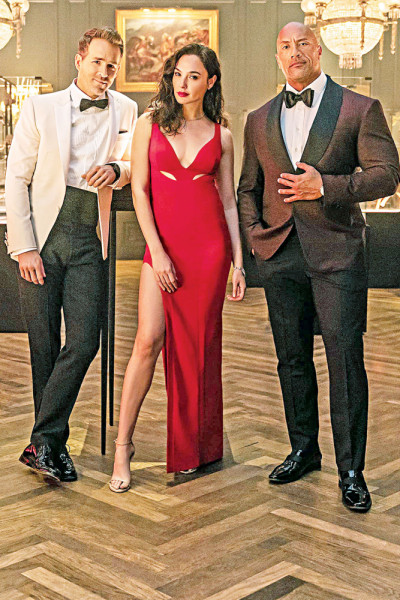 Netflix's "Red Notice" has all the concoctions of every other heist film -- fast racing cars, gorgeous actors, and lack of a good script.
The $200 million budget movie with an A-list ensemble fails to shine in the 'heist-meets-a-buddy-cop-meets-history-flick', giving us headaches with unnecessary twists. 
In the film, Johnson plays John Hartley, an FBI profiler forced to team up with expert art thief Nolan Booth (Ryan Reynolds), when he is framed by "The Bishop" (Gal Gadot), a rival art thief with a penchant for sabotage.
Reynolds is in his usual charming form, except in a family-friendly PG-13 manner. Johnson is deprived of his trademark smile and eyebrow-raise, and has to settle for a lot of eyerolls in the time he spends with Reynolds. Gadot seems the most like herself, and the one having the most fun.
The good part about the movie is the historical aspects – I actually got to learn a lot about the Nazi Loot' and the 'Eggs of Cleopatra'. Also, if you would like to see some witty banter between Johnson and Reynolds, this is the movie.
Apart from the lack of a good script, the visual effects of "Red Notice" were an eyesore. In the opening scene when Reynolds and Johnson's characters fall from a balcony, the scene looks extremely rushed and felt unrealistic. Considering the fact that they paid a whooping $ 20 million to each of the stars, they could have spared a little on the visual effects. 
All in all, the plot is really predictable; but there is a twist ending which may remind one of the "Dhoom" franchise.
 "Red Notice" is merely an expensive brandishing of star power and a waste of money and time — except for those who got paid $20 million.