MOVIE REVIEW
No Time to Die: A fitting farewell to Daniel Craig's James Bond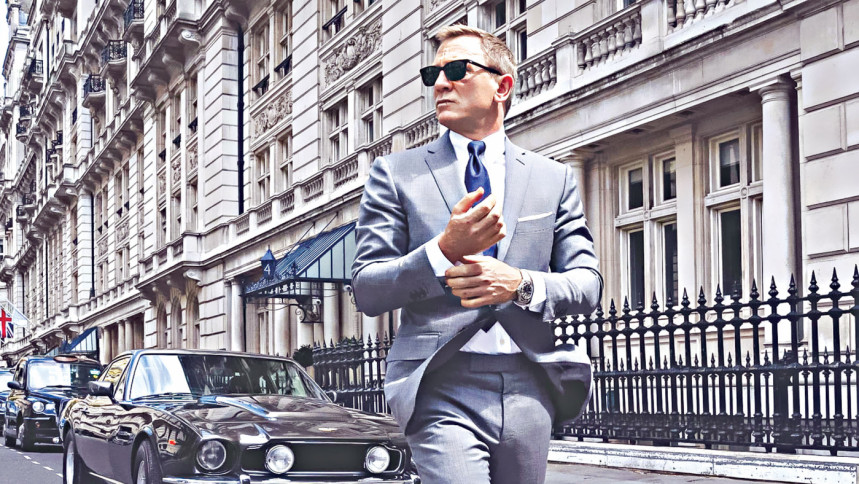 For me, 2006's "Casino Royale" brought James Bond, the iconic British spy with an eye for the ladies, fast cars, and cool gadgets, firmly into the 21st century. Above all else, Daniel Craig's first film as Bond was a tragic love story, as the spy met and fell for Vesper Lynd, a woman who showed herself to be very much his equal. Her eventual betrayal and death was the catalyst that transformed Bond into the cynical, hard-edged agent we know and love.
The earlier batch of Bond films were very episodic with standalone missions and storylines, where we had the charismatic man with a license to kill in the lead role, but he did not really grow and change all that much. Whereas, Craig's movies tell the story with a complete character arc for Bond, in a world where he is allowed to grow, change, and build relationships with people that matter to him.
"Casino Royale" gave us a backstory that provided credence for the character's cold, heartless ways, as well as an emotional depth that we had hardly seen before. The loss of Vesper in that movie also drives the action of subsequent Craig films like "Quantum of Solace" (2008), "Skyfall" (2012), "Spectre" (2015), and most recently, "No Time to Die" (2021). For me, this storytelling technique makes for a much more vulnerable and approachable Bond.
In "No Time to Die", Bond's mission is to track down a kidnapped MI6 scientist, Valdo Obruchev, who has developed a nasty nanobot bioweapon coded to a specific person's DNA. The nanobots can infect anyone with a single touch, but they are fatal only to the intended targets.
The stakes are even higher when we learn that the bioweapon has fallen into the hands of new villain Lyutsifer Safin, played by Rami Malek.
There is no doubt that Oscar winner Malek is an actor with chameleon-like traits, and he gets into the skin of Safin really well for this film. However, in this case, the main threat being executed is far more compelling than the antagonist himself. Safin does not make for a particularly interesting individual, even though director Cary Joji Fukunaga intended him to be one of Bond's most dangerous, intelligent, and worthy adversaries yet.
That being said, "No Time to Die" has all the classic tropes we have come to expect from a Bond film, with plenty of excitement, spectacle, and humour. But rather than attempting to beat all the previous movies in terms of villainy, gadgetry, romantic conquests, and action sequences, it goes into some fresh, new territory.
Thematically, with Bond and Madeleine Swann's love story at the centre, the film is an exploration of past traumas, damaged relationships, and family.
A fitting, emotional farewell to Craig's Bond, it is the most personal and intimate look at 007 we have seen since "Casino Royale".
"No Time to Die" is now playing in theatres. If you consider going, please stay safe, and don't forget to wear a mask.