Bangladesh premiere of Anil Bagchi'r EKDIN today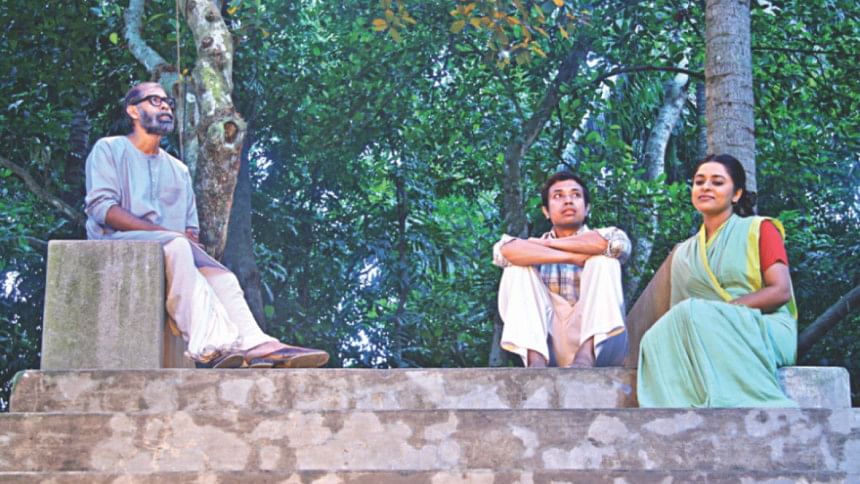 The Bangladesh premiere of "Anil Bagchi'r Ekdin", Morshedul Islam's film based on a novel by Humayun Ahmed, is set to be held today at the Star Cineplex. The premiere will mark the 67th birth anniversary of Humayun Ahmed, before its release on December 11. 
The film, which had its World Premiere at the International Film Festival of Colombo and was later an official selection at the World Film Festival in Bangkok, is produced by Bengal Creations and presented by Robi. 
"Anil Bagchi'r Ekdin", starring Aref Syed, Gazi Rakayet, Jyotika Jyoti, Farhana Mithu and Misha Sawdagar, among others, is based on the Liberation War, and follows Anil Bagchi (Aref) on his journey from Dhaka to his hometown, where his father is killed by the Pakistani forces.