'Anil Bagchir Ekdin' to hit screens Friday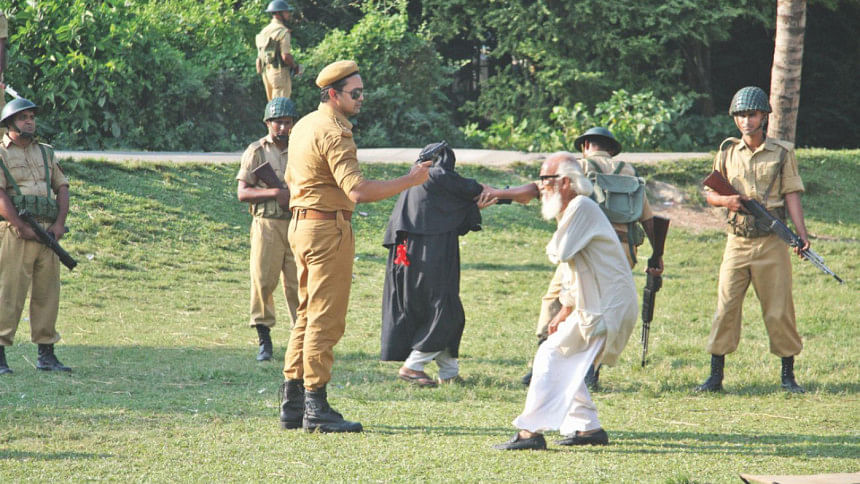 Bengal Creations and Morshedul Islam's latest film "Anil Bagchir Ekdin" is all set to hit screens on Friday (December 11).
The film will release in major cinema halls in the capital including Star Cineplex, Blockbuster Cinemas, Balaka, Modhumita and Shyamoli, as well as other halls across the country. Both director and the producers are happy to be able to release it in December, the month of victory.
The Liberation War-based film, that keeps the same title as litterateur extraordinaire Humayun Ahmed's novel, is the first big-screen adaption of the writer's work after his demise in 2012.
The film premiered at Star Cineplex in the capital on November 13, has already travelled to a couple of international film festivals including the World Film Festival in Bangkok, and the Colombo International Film Festival 2015--where "Anil Bagchir Ekdin" saw its world premiere.
Set in the turbulent days of 1971, the film encircles Anil Bagchi--a timid young man in his mid-twenties, who works at an insurance company in the capital. His father and sister live in the village.
One morning Anil receives a letter from a school teacher in his village that the Pakistani military has killed his father. Hearing the news Anil heads out to his village, but is caught by the Pakistani military midway. They take Anil along with them.
On a moonlit night, Pakistani soldiers take Anil to a riverbank to kill him. An indifferent Anil enjoys the beauty of moonlight till his last breath.       
The cast of the film includes Jyotika Jyoti, Gazi Rakayat, Aref Syed, Taufiq Emon, Farhana Mithu and Misha Sawdagar. L Apu Rosario is behind the camera while Ratan Paul is in charge of editing. Swani Zubayeer is music director and Ashok Kumar Ghosh is art director.