SOME SPECIAL EVENTS ON RABINDRA JAYANTI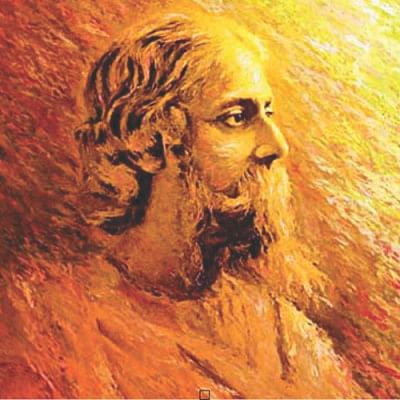 On the occasion of Rabindra Jayanti, Chhayanaut is commemorating Rabindranath Tagore with Rabindra Utshab on May 8- May 9. The event will start from 6 PM onwards. A performance of Mohabishshe Mohakaashe written by Arunav Lahiri has been introduced this year, along with songs, poems and dance performances. Lyric poetry of Sanjida Khatun will be recited too on the occasion. 
Sur Tirtha, on the 157th birth anniversary of Rabindranath Tagore is hosting Ekhono Gelo Na Adhaar on May 12 at Bangladesh National Museum from 6.30 PM onwards. Ministry of Cultural Affairs, Bangladesh has helped organize the show. 
Bangladesh Shilpakala Academy is celebrating Rabindra Jayanti with Purbachol e Rabindranath at 6.30 PM.