Love for dance keeps them moving forward
Artistes gear up for International Dance Day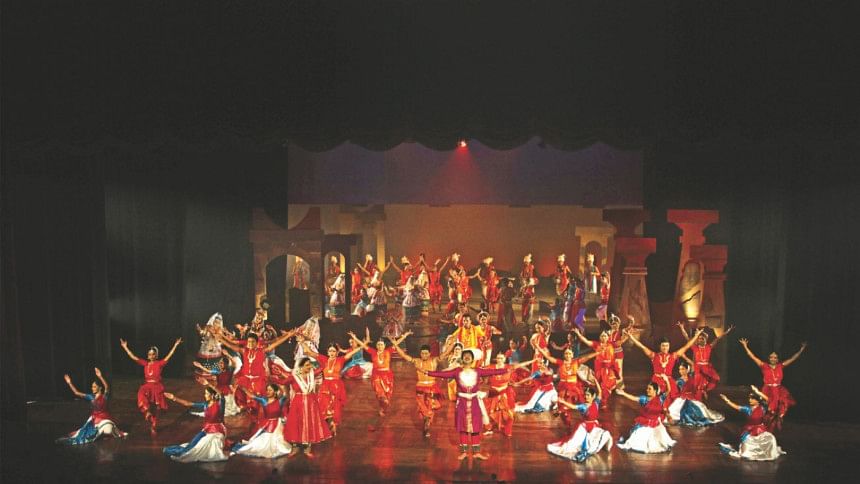 The countdown to International Dance Day (April 29) begins next week, with weeklong dance festivities commencing April 23. Organised by Bangladesh Nritya Shilpi Sangstha (BNSS) in association with Bangladesh Shilpakala Academy (BSA), dancers of every traditional fold in Bangladesh are brought together to present their art. Alongside performances by esteemed dancers of the country, the festivities also provide a platform to young children from all backgrounds and abilities to showcase their talent and learning. The Daily Star recently reached out to President of BNSS Minu Haque and co-Director of Nrityanchal and choreographer Shibli Mohammad for their plans regarding the grand event, and more:
Minu Haque
International Dance Day is commemorated each year on April 29, but we organise week-long festivities beginning from April 23. Our grand opening is taking place at the main auditorium of BSA's National Theatre Hall. For seven days at 6pm-9:30pm, dance institutions from all over the country present their dance forms at the Shilpakala Plaza alongside performances by young children. We also arrange a fair at the plaza where food stalls and other various products such as sarees, ornaments, cosmetics and more are available. 
On the day of April 29, we will commence with a mongol nritya at 7am. From 9:30am we will hold a rally, before returning to the Seminar Hall at the Academy where Mahua Mukherjee will present her paper on Gaudiya dance. After lunch, the main event will open at the National Theatre Hall, where prominent personalities such as Minister of Cultural Affairs Asaduzzaman Noor, Professor Syed Manzoorul Islam, President of ITI Nasiruddin Yousuff Bachchu, President of Sammilito Sangskritik Jote Golam Quddus, and more will attend. Renowned leading dance artistes of Bangladesh will grace the stage on the closing day, each representing the style and dance form they are known for.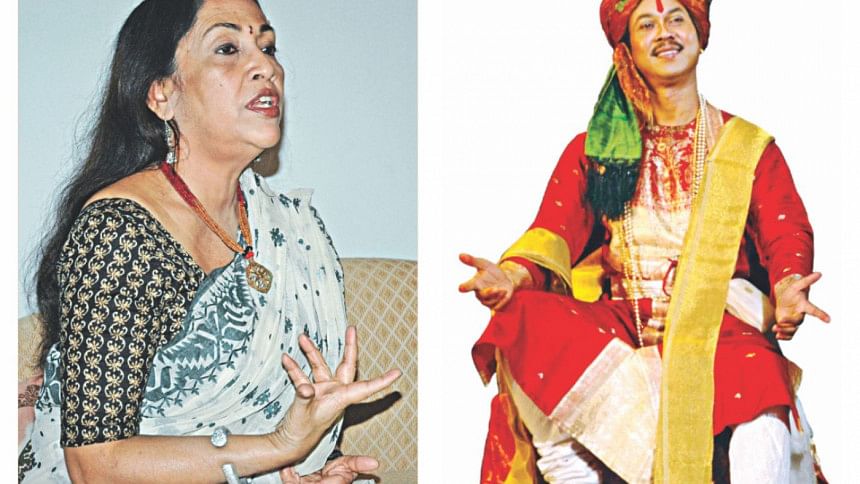 Highlighting this occasion is of utmost importance as celebrating culture is the antidote to social unrest, and it is imperative we all work together to restore peace as well as establish a unified cultural harmony in our country. I believe that we are taking positive strides in this direction, and unlike before, all dance forms are celebrated today without restriction. 
Shibli Mohammad
Every year Nrityanchal performs for two days during the weeklong International Dance Day festival. The momentous day is on 29, but our institute performs on the previous day as well. Unfortunately this year, we were unable to book the National Theatre Hall for April 28 even though we had applied for it over two months ago. This understandably put a dent in our plans, but we are still appearing on Nandan Manch on April 29. Like last year, Nrityanchal is working with specially-abled children as well as those that are underprivileged, from various regions around the country.
We face major constraints in taking our dance forms ahead due to funding and lack of a proper dance stage. We are frequently turned down in requesting space for performances as more precedence is given to theatre groups. When performing artistes from abroad come to present their work in Bangladesh, there is no dearth of money to facilitate them. Similarly, other events such as fashion shows are more readily funded, but there are very few benefactors wishing to come forward to help our cause. However, any cultural event in Bangladesh, whether it is in a corporate space or at festivities, is incomplete without dance. Sufficient funds not only help preserve and promote a crucial aspect of our tradition, but it also allows us to reach out to underprivileged groups and help them through dance. But none of this holds us back from doing what we do, and our love for dance and its forms keeps us moving forward.