Aamir meets Sunny over lunch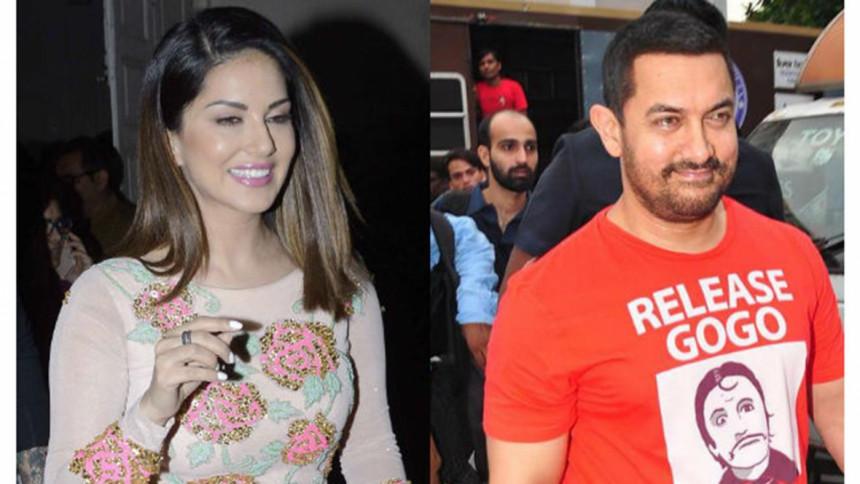 Aamir, who has been shooting in Delhi for the last 10 days, when informed about Sunny Leone being in the city for a promotional event, invited her and husband, Daniel Weber, to his hotel for a lavish lunch, reports The Times of India quoting Mirror. The conversation extended to evening tea. Aamir then invited the couple to visit him on the sets the next day.
The trio spoke movies and Aamir once again told Sunny, who's been hailed as a "rockstar" by Alia Bhatt, Priyanka Chopra, Sushant Singh Rajput and Anushka Sharma in the wake of an incident, that he'd love to work with her.

Sunny Leone got her the new set of star admirers when she gracefully and dignifiedly told off a misogynistic interviewer on national TV recently.
Bollywood's perfectionist Aamir Khan is one of those admirers. His name had come up in the interview when the actress was asked if the Bollywood A-lister would ever work with her. "No, Aamir probably wouldn't want to work with someone like me," she had answered candidly.

Aamir, filming 'Dangal' in Ludhiana at the time, took to Twitter to voice his support. "I think Sunny conducted herself with a lot of grace and dignity. I wish I could have said the same about the interviewer. Sunny, I will be happy to work wid you. I have absolutely no problems with your "past", as the interviewer puts it."