Aamir goes on rest after on-set injury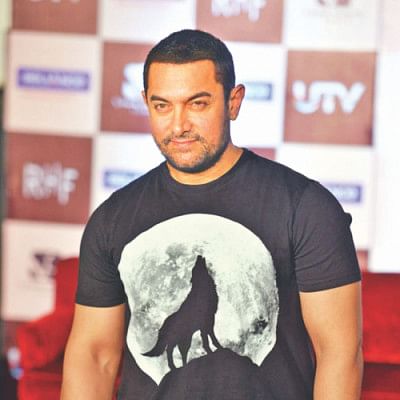 Actor Aamir Khan has been injured on the sets of new film "Dangal" in Ludhiana, and flew to Mumbai for a week's bed rest and painkillers on doctor's orders.
Aamir, 50, hurt his shoulder on Saturday afternoon at Ludhiana's Guru Nanak Stadium, reports Mumbai Mirror. Filming has been stalled and he will have to wait for the doctor to decide at the end of the week when he can go back to work. "Dangal", in which plays wrestler Mahavir Phogat, has been shooting in Ludhiana for the last 40 days.
Mumbai Mirror quotes Aamir's spokesperson as saying, "Aamir had been filming a long action sequence that required multiple takes from different angles. When he slumped during the final take, the unit thought he had pulled a muscle. He was in excruciating pain even after half an hour of rest and ice packs. He couldn't even stand up. He was then rushed to the hospital where it was diagnosed that he had suffered a serious shoulder injury." He was believed to have been doing his own stunts and action scenes.
Aamir's role in the Nitesh Tiwari-directed sports biopic has generated several headlines because of the weight he's put on to play Mahavir Phogat. He weighed over 90 kilos when filming began and was having trouble breathing and walking, actor Gautam Gulati reported after taking a flight with him.
This will be Aamir's first movie after the 2014 blockbuster "PK", when it hit screens in December next year.
Source: NDTV