2 die with fever, breathing problems in Khulna, Khagrachhari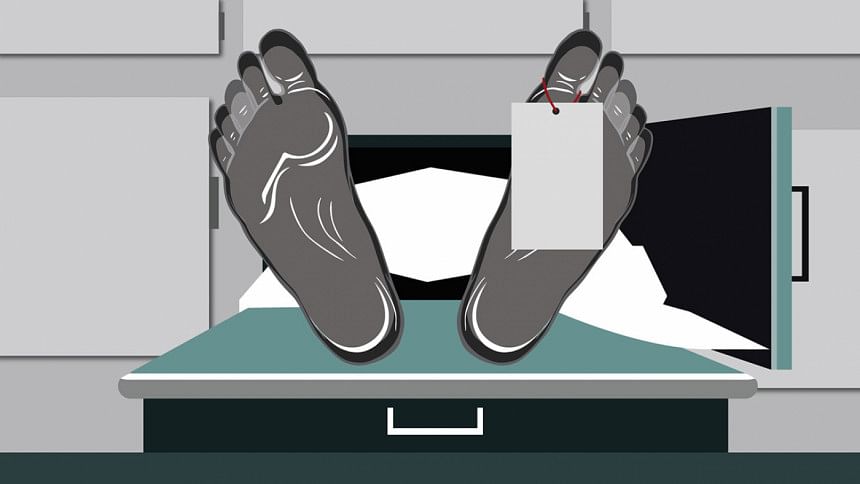 Two persons have died in Khulna and Khagrachhari districts, after suffering from high fevers, colds and breathing complications.
None of their samples have been tested for the coronavirus infection yet, reports our local correspondents. 
In Khulna, a 45-year-old patient died yesterday at Khulna Medical College Hospital, after running a high fever and having breathing problems.
ATM Monzur Morshed, director of KMCH, suspected that the deceased was suffering from coronavirus.
"The patient was suffering from high fever and breathing complications. On-duty doctors checked the patient's medical history and came to know that the person was admitted to the intensive care unit (ICU) of a hospital in Dhaka where a Covid-19 patient had died," the KMCH director said. 
"The patient was advised to stay in home quarantine while he was released from the hospital," he said, adding that the patient did not go into home quarantine and hid that information from the doctor while getting admitted to the KMCH.
"Now our risks have increased because of this," he said, adding 15 to 20 hospital staff, including doctors, nurse and helping hands, who had dealt with the patient, have been sent to home quarantine.
The director also said they were contacting IEDCR regarding conducting tests on the deceased patient's sample for the virus.
Meanwhile in Khagrachhari, a 20-year-old worker of Chattogram Ship Breaking Yard died at his house with cold, high fever and breathing problems in Matiranga upazila yesterday.
The person, a member of the Tripura community, had returned home from Chhattogram on February 22 showing symptoms common in coronavirus-infected patients, said Md Rafiqul Islam, chairman of Matiranga upazila.
"Family members in presence of local representative buried him instead of cremating him just four hours after his death," he said.
"We ordered the other family members and locals in the area, who came in touch with the deceased person, to stay in home quarantine," said Bivishan Kanti Das, Matiranga upazila nirbahi officer.
"We couldn't collect his blood sample as we have no protective equipment," said Dr Md Khayrul Alam, health and family planning officer in the upazila.
"After hearing about the person's death, we, along with local representatives suggested the family members to bury the deceased as soon as possible," said Dr Khayrul.
Earlier on Wednesday night, a 30-year old man, who was placed in isolation at Khagrachhari Sadar Hospital after being admitted with fever and breathing complications, died less than six hours after he was admitted.