YOUNG ACHIEVER
The 14-year-old who crossed the Bangla Channel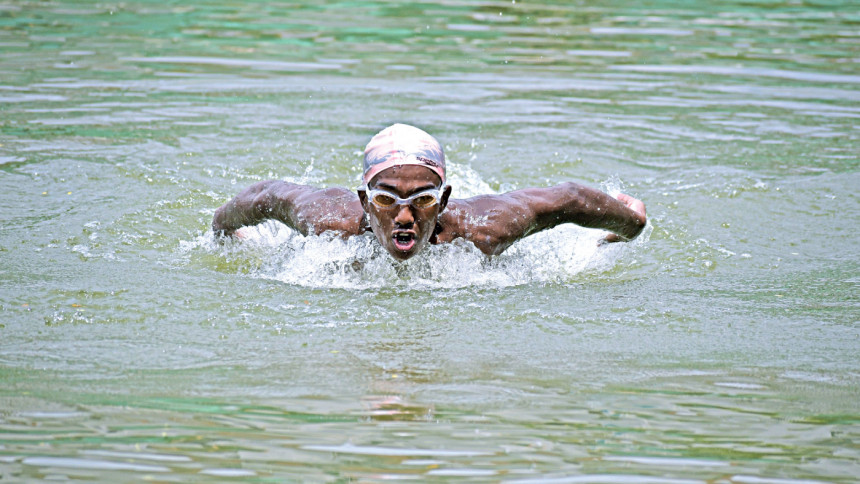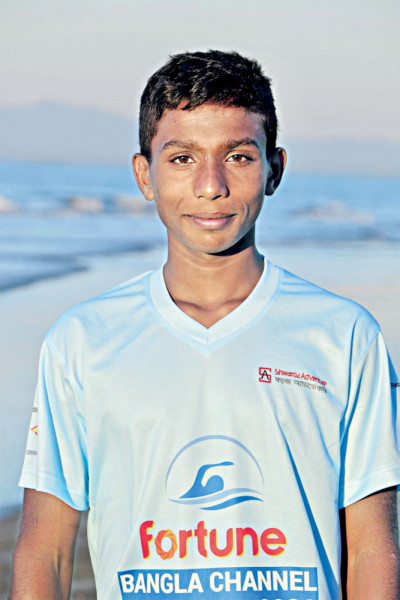 Fourteen-year-old Rabbi Rahman, a tenth grader from Bogura, is the youngest Bangladeshi swimmer to cross the Bangla Channel in the Bay of Bengal. He secured the first place in the 15th Fortune Bangla Channel Swimming competition in November last year, amongst 40 contestants of different age groups. It took Rabbi only 3 hours and 20 minutes to cross the 16.1 km channel from Teknaf jetty to St Martin's Island.
In addition, he won the Sheikh Kamal Teesta Swimming Competition 2021 held in Rangpur in August, by swimming 46 km, the longest recorded distance in Bangladesh so far.
However, due to financial constraints, Rabbi's family cannot provide him with adequate food, which is mandatory for an athlete like him. Rabbi also lacks the proper training and equipment.
His father, Alalur Rahman, is a bus counter assistant in Bogura.
Rabbi started learning to swim when he was around 3 and a half years old at the Bogura District Sports Association swimming pool, as his father is a part-time swimming trainer of the association.
"Since 2016, Rabbi has participated in over 100 swimming competitions across the country. Most of the time, he secured the first place," said Alalur Rahman.
"I dream that one day, my son will cross the English Channel too."
"Watching my son's performance, a parliament member of Bogura fixed some monthly allowances to run his educational expenses," Alalur added.
Rabbi practices at least 4 to 6 hours a day in two ponds in Bogura, as the swimming pools of the district administration have been shut for years.
"I want to continue swimming. I want to do something prestigious for Bangladesh by participating in the Olympics," he added.