Ministry seeks explanation from JU over allegations of "wasting crores"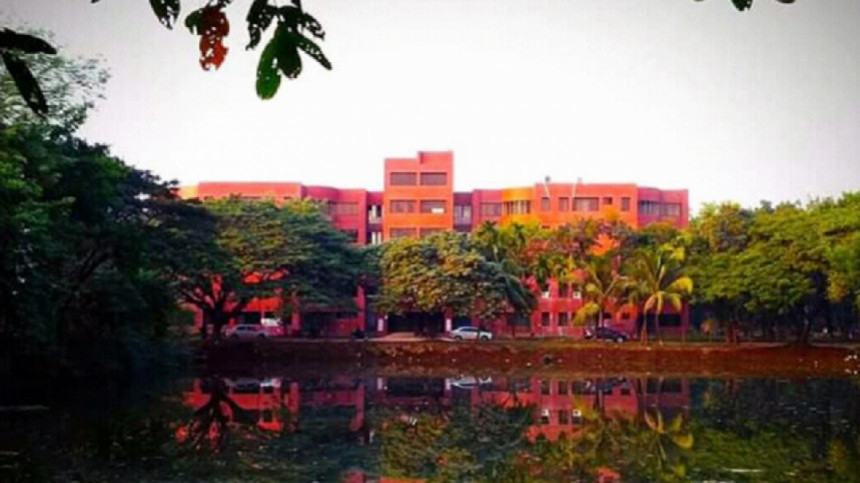 The Ministry of Education today (June 24, 2022) said it sought explanation from Jahangirnagar University administration over news published on wasting Tk 100 crore in development project.
Md Belayet Hossain, additional secretary (Development) of education ministry said this while addressing the Annual Senate session 2022 held at the university's senate hall.
"The ministry sought explanation from the university authority in light with the published news," he said.
Earlier on June 14, 2022, The Daily Star published a news titled "JU on path to waste crores?".
According to the news, JU's latest development decisions have the potential to waste crores, as claims of building new establishments whimsically, and hiding information are echoing throughout the university.
JU currently has two administrative buildings, one of which has been partially built. But instead of completing its construction, JU's new plan is to erect a brand new 10-storey administrative building, at a cost of Tk 138 crore.
The reason, according to authorities, is to house all the university's offices in one building, as the existing two structures are not fit for that.
Regarding this, eminent economist Prof Anu Muhammad said, "If the authorities build the new building, around Tk 100 crore would go down the drain. They can't just do this whimsically. JU can just complete construction of the existing building."
Not mentioning that construction of one part of the existing building was finished in 2016 in the DPP is tantamount to hiding information, he added.