JCD announces countrywide demo protesting BCL attack in DU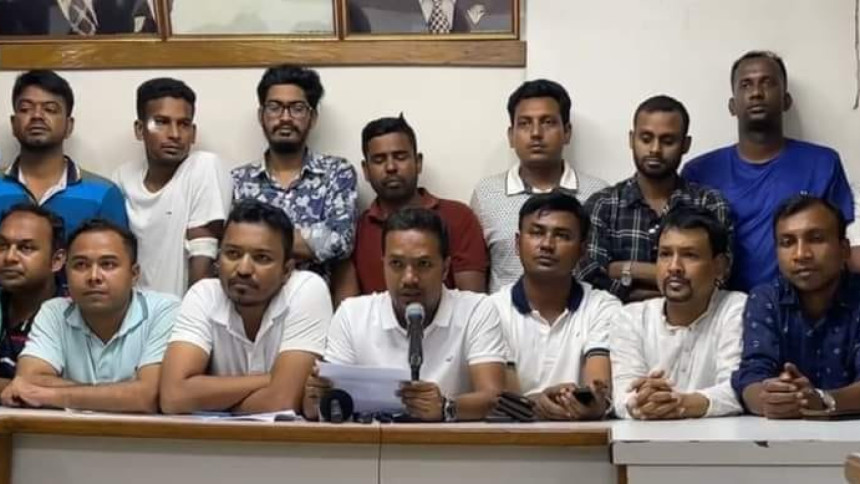 Protesting attack on their fellow leaders and activists by Bangladesh Chhatra League at Dhaka University campus, Jatiyatabadi Chhatra Dal (JCD) has announced fresh protest programmes across the country today (May 24, 2022).
As part of the protest, JCD men will hold protest rallies in all educational institutions across the country on May 26. They will observe same programmes at all upazilas, districts, and metropolitans across the country on May 27.
Kazi Rawnakul Islam Srabon, president of JCD central committee announced the programme at 8pm at BNP's party office in Dhaka.
Earlier in the day, DU unit BCL launched an attackon JCD leaders and activists at Central Shaheed Minar area armed with machetes, iron rods and hockey sticks at 9:30am while they were entering the campus to attend a pre-scheduled press conference, called by them earlier.
Besides, BCL men tried to carry out another attack on JCD men at 1:30pm near Dr Muhammad Shahidulla Hall of the university. JCD men tried to resist them which prompted a clash between the two groups.
Condemning of the attack, Bangladesh Chhatra Federation urged all student organisations to be united against BCL.
Meanwhile, DU Pro BNP-Jamaat Teachers' Association condemned the attack and demanded exemplary punishment of the attackers.