Farhana Yasmin stays as Rabindra University teacher
Asked to refrain from academic activities for 3 years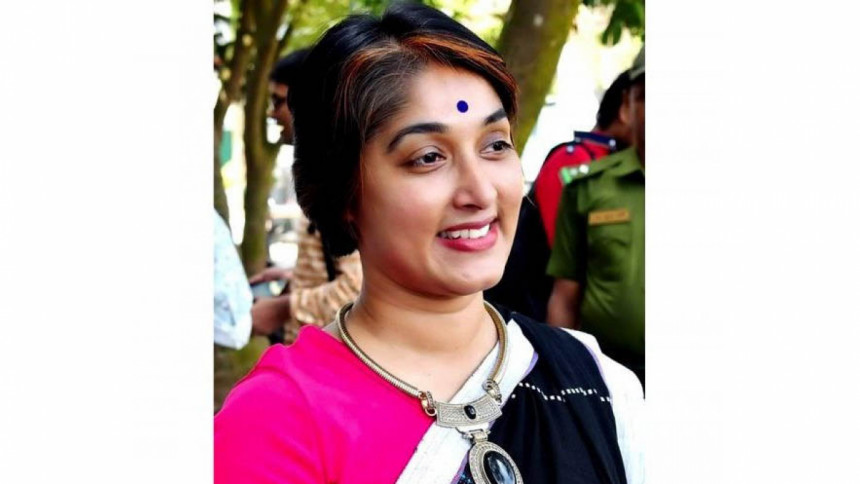 Authorities of Rabindra University decided to keep teacher Farhana Yasmin Baten -- accused of forcibly cutting students' hair -- away for three years from the university's academic and administrative activities.
However, she gets to stay in the post of teacher at Rabindra University.
The university's administration hoped that this decision will end the instability at the university which has been going on for more than two months.
Farhana Yasmin has been asked to refrain from all the academic and administrative activities until the 2017-18, 2018-19, and 2019-20 academic sessions end, a press release issued last night said.
The university's Registrar Md Sohrab Ali told The Daily Star, "The decision has been taken based on the opinions of the syndicate and academic committee."
Proctor Rawshan Alam said, "The academic activities of the university have been hampered due to the instability for the last two months. We hope the activities will start soon after the final decision from the authorities."
Farhana Yasmin, head of the Department of History, Culture and Bangladesh Studies of the university, on September 29 stepped down from the posts of head of the department, proctorial body and syndicate member.
The development came following the students' demonstration demanding her termination as she ordered haircut for at least 13 students against their will.
On September 26, Farhana asked the university staff to cut the hair of those who had long hair before entering the examination hall.