Dipu Moni likely to visit SUST tomorrow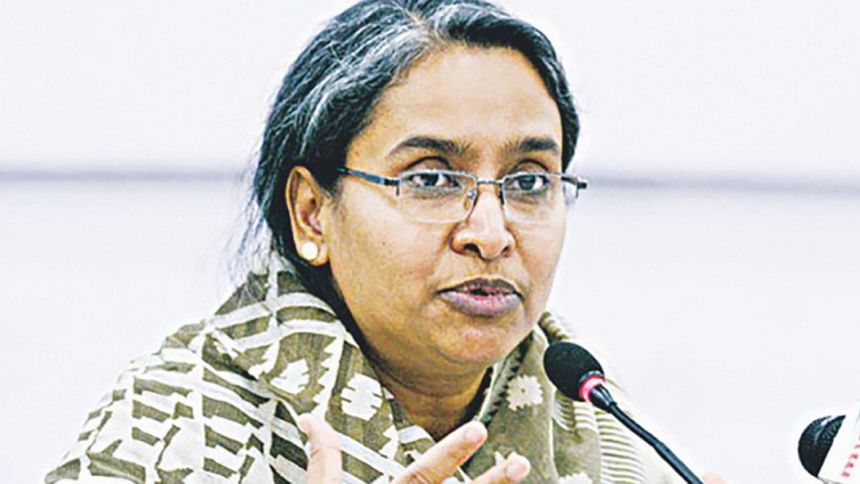 Students of Shahjalal University of Science and Technology (SUST), who had resumed their fresh protest yesterday demanding the resignation of the university's Vice-Chancellor Prof Farid Uddin Ahmed, today said Education Minister Dr Dipu Moni was on her way to the campus to hold a meeting with the protesters to resolve the ongoing crisis of the university.
Two spokespersons of the protesters revealed the information this afternoon after a conversation with the minister, reports our Sylhet correspondent.
According to them, the education minister may come to their campus tomorrow. "She sought our opinions about the meeting place. We will hold an emergency meeting and let her know about our decision. We want to sit with the minister on our campus."
However, no official statements were made by the concerned ministry about the education minister's visit.
On behalf of education minister, Shafiul Alam Chowdhury Nadel, organising secretary of Awami League, has been maintaining communication with the protesting students since the inception of the protest. In his mediation, the protesters held a meeting with the education minister earlier via video conference.
Asked about the education minister's SUST visit, Nadel said the education minister will come to the campus within two to four days.
But he said that he did not know when she would come, adding that the ministry will let everyone know in this regard.