Recruitment of medical technologists: Candidates demonstrate for viva results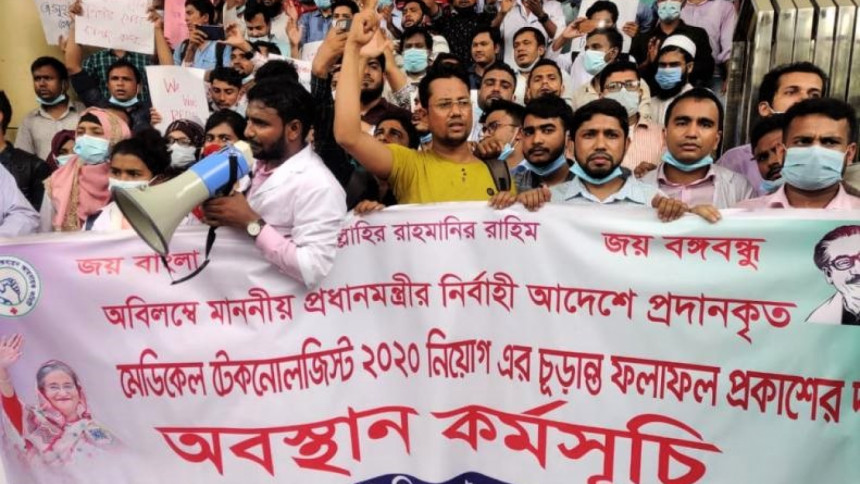 Hundreds of medical technologists -- waiting for final results of their viva, for recruitment at government hospitals -- today demonstrated in Dhaka, demanding immediate publication of the result.
They started the demonstration in front of the health directorate at Mohakhali around 11:00am, which continued till this report was filed this afternoon.
The technologists sat for the written test on December 12 last year. Those who passed faced viva on February 22 this year.
After media reports on irregularities in the recruitment process, the government has formed an investigation committee to probe the allegation. Since then, the final result for the recruitment remain pending.