Pakistan opposition leader Shahbaz arrested for graft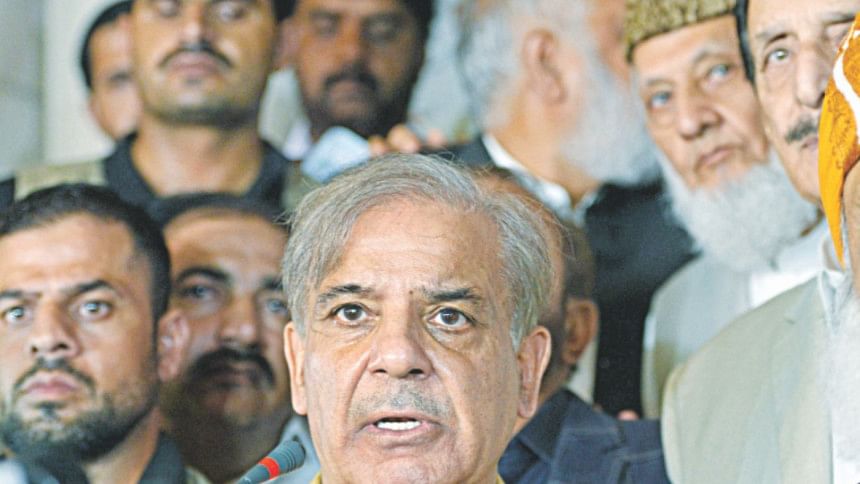 Pakistan opposition leader Shahbaz Sharif was arrested yesterday for graft, officials said, the latest corruption allegation against the Sharif political dynasty that was ousted from power by ex-cricketer Imran Khan in elections this summer.
Sharif, the brother of former prime minister Nawaz Sharif, was arrested on charges of corruption relating to a low-cost housing scheme in Punjab province, Shahzad Saleem -- the head of a regional anti-corruption body -- told AFP.
Saleem did not say when Shahbaz Sharif, who is the former chief minister of Punjab, is due to appear in court.
"We are assessing the situation and consulting party leadership to prepare a strategy for a future course of action," Malik Ahmed Khan, spokesman from Sharif's Pakistan Muslim League-Nawaz (PML-N) party told AFP.
An anti-corruption court in July sentenced Nawaz Sharif in absentia to 10 years over properties his family allegedly owned in Britain, following revelations in the Panama Papers.
He was released from prison last month after a court suspended his sentence pending an appeal.
Nawaz -- who was ousted from office last year by the Supreme Court following a graft investigation -- was arrested on his return to Pakistan in July from London to campaign in elections, which he was barred from contesting.
He claims he is being targeted by the country's powerful security establishment.
The PML-N party lost the election on July 25 to the rival Pakistan Tehreek-e-Insaf led by former cricket hero Imran Khan.
Nawaz claims he is being targeted by the country's powerful security establishment, and his brother Shahbaz, who led the PML-N into the July 25 election, has echoed the allegations.